Events (Archives 2019)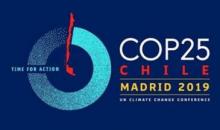 -
Madrid, Spain
UNFCCC (UN Climate Change)
Climate change increases the intensity and frequency of natural disasters and water-related extreme events. Addressing water issues is key to adapting to climate change and reducing the negative impacts of water-related disasters. But water is also critical for successful climate change mitigation.
During the UNFCCC COP25in Madrid this December, the World Water Council will be actively involved, together with key partners, in highlighting the essential role of water as a crucial resource to achieve and implement the climate goals of the Paris Agreement. 
The World Water Council will be...
-
Manila - Philippines
OECD
The Roundtable on Financing Water is a joint initiative of the OECD, the Netherlands, the World Water Council and the World Bank. The Roundtable provides a global public - private platform drawing upon political leadership and technical expertise, with the ambition of facilitating increased financing of investments that contribute to water security and sustainable growth.
The Roundtable engages a diversity of actors – governments and regulators in developed, emerging and developing economies, private financiers (e.g. institutional investors, commercial banks, asset managers, impact...
-
Casa de América, Madrid, Spain
FAO and MAPA (Ministerio de Agricultura,Pesca y Alimentación de España)
Co-Organized by the Food and Agriculture Organization of the United Nations and the Government of Spain Freshwater scarcity already affects every continent, and it is expected to intensify over time due to an increase in demand from all water users, a rise in population, a mismatch of water resources, and insufficient targeted investments in infrastructure. All these factors are exacerbated by climate change and erratic rainfall patterns. Agriculture is set to be most affected by water scarcity with impacts on food security in water scarce regions. UN-Water estimates indicate that by 2025, 1.8...
-
Cairo, Egypt
Egypt's Ministry of Water Resources
Cairo Water Week 2019 will address the main theme "Responding to Water Scarcity" through five sub-themes overarching a broad spectrum of the water scarcity:
Achieving SDGs under Water Scarcity
Cooperation in Water Sector
Research and Innovation in Facing Water Scarcity
Climate Change Impacts, Mitigation and Adaptation
Non-Conventional Water Resources Use under Scarcity Conditions
-
Ankara, Turkey
Turkish Society for Infrastructure and Trenchless Technology - AKATED TSITT
The 5th Water Loss Forum and Exhibition to be held in Ankara will bring together the private sector, municipalities, water administrations and universities to discuss the strategies, planning and financing issues to prevent water losses in Turkey.
More than 1000 participants including all Water and Sewage Administrations, hundreds of Municipalities and 30 Metropolitan Municipalities from 81 cities, and senior representatives from relevant sectors will gather at the Water Loss Forum and Exhibition, the only event in this field being organized under the auspices of the Ministry of Forestry...
-
Marrakesh, Morocco
International Network of Basin Organizations - INBO
Under the framework of the MARRAKESH INTERNATIONAL SUMMIT ON WATER SECURITY: For participative and innovative basin management.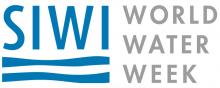 -
Tele2 Arena, Stockholm, Sweden
Stockholm International Water Institute
Meet us at World Water Week 2019

"Water for society: Including all"
This year at World Water Week, the World Water Council will be engaging with stakeholders and members in advancing and motivating action to make water security a reality for all. Our principal activities include interactive sessions on financing water and a workshop on how to get involved in shaping the outcomes of the 9th World Water Forum. 
The right blend: tailoring finance vehicles for context-specific success
Monday 26 August | 14:00-15:30 

Room L8
The World Water Council, the Government of the...