CoP25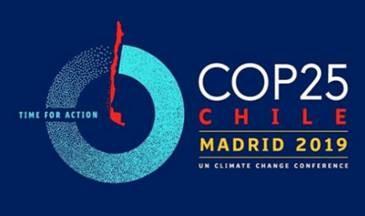 -
Madrid, Spain
Climate change increases the intensity and frequency of natural disasters and water-related extreme events. Addressing water issues is key to adapting to climate change and reducing the negative impacts of water-related disasters. But water is also critical for successful climate change mitigation.
During the UNFCCC COP25in Madrid this December, the World Water Council will be actively involved, together with key partners, in highlighting the essential role of water as a crucial resource to achieve and implement the climate goals of the Paris Agreement. 
The World Water Council will be co-convening and supporting several events including:
Side event - Action for Adaptation: How We Manage Water for Climate Change Resilience 
Date and time: 5 December, 15.00-16.30
Location: Hall 4, Room 6, IFEMA
This side event is co-organized with the International Water Management Institute (IWMI) and will explore how to catalyse climate-resilient water management solutions for adaptation. 
Marrakech Partnership for Global Climate Action (MPGCA) Water Action Event - Just Add Water: Solutions for the 2020 NDCs and beyond
Date and time: 6 December, 10:00-13:00
Location: Hall 4, Room 6, IFEMA
Co-convened by the World Water Council together with other key partners under the Marrakech Partnership for Global Climate Action (MPGCA), this action event to showcase tangible examples of how water can support Parties in achieving their climate mitigation and adaptation ambitions. 
Roundtable on SDG 6 - Building a Resilient Future Through Water
Date and time: 9 December, 16:30-18:00
Location: Hall 4, Room San Pedro de Atacama
The World Water Council is among the supporting organizations of the Roundtable, which will aim to identify and demonstrate how sustainable and resilient water management solutions can support the delivery of the 2030 Agenda, its water goal and all related water targets. 
UN Water Side event - Climate-resilient water management approaches 
Date and time: 10 December, 16:45 – 18:15
Location: Hall 4, Room 1, IFEMA
As partner of UN-Water, the World Water Council is co-organizing this side event promoting the main outcomes of the UN-Water Policy Brief on Climate Change and Water launched last July, which focuses on the co-benefits of managing climate and water in a more coordinated and sustainable manner.
The Council will also be actively campaigning for the recognition of water as a game changer in climate negotiations together with members of the #ClimateIsWater initiative.
Stay tuned for regular updates on this webpage and on our social media pages.
 
Organizer
UNFCCC (UN Climate Change)