The call of Global Water Leaders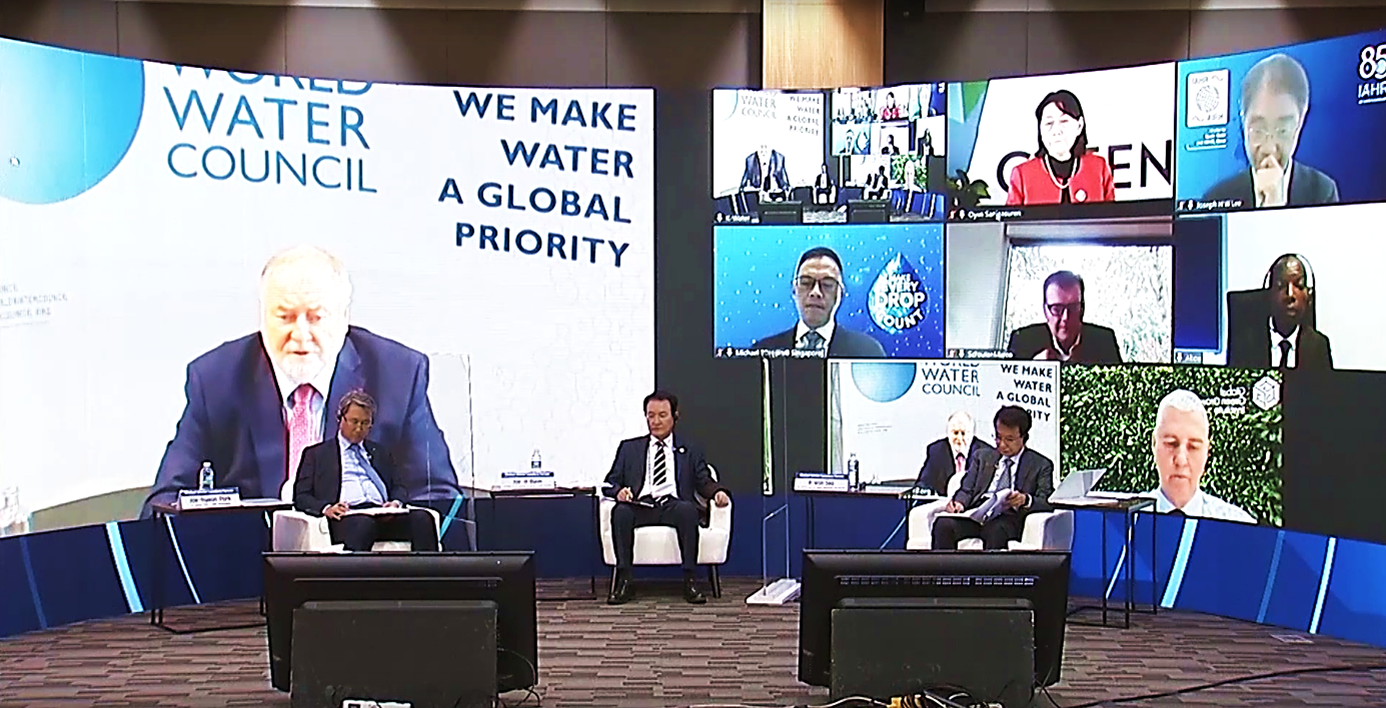 Seoul, 10 November 2020 – Global Water Leaders Forum calls international community to accelerate global joint action based on solidarity in response to the COVID-19 and climate change crisis.
World Water Council President Fauchon delivers a keynote speech on Water Security for Peace and Development
President Fauchon, together with UNESCO's Director for Division of Water Sciences, Abou Amani, opened as keynote speakers the Global Water Leaders Forum hosted by K-water (Korea's national water company), Asia Water Council and Asia National Assembly Water Consultative Board (AAWC). Amidst the COVID-19 pandemic and intensifying climate change crises, high-level participants and experts strived for maintaining the momentum of achieving SDGs by pointing out the crucial role water plays in responding to sanitary needs and climate change.
President Fauchon developed the concept of Water Security as one of the four foremost priorities of the upcoming 9th World Water Forum to be held in Senegal in March 2022. Water Security means securing water use through appropriate balance between "Water for Today and Water for Tomorrow" as well as water resources through innovations and wastewater reuse. Furthermore he insisted that "the concept of integrated water resource management, a vertical approach…needs to be combined with a horizontal one - the "Five Fingers Alliance" concept, based on the fundamental links between water, energy, food, health, and education".
The first edition of the Global Water Leaders Forum took place virtually on November 10. The event gathered experts and high-level representatives from politics, public and private sector, industry and academies who addressed ways to accelerate achieving the 2030 Agenda for Sustainable Development and particularly the SDG6 related to water and sanitation in the backdrop of Covid-19 pandemic and climate change.