The 2nd Asian National Assembly Water Consultative Board Meeting confirms Asian parliamentarians' commitment, and dedication to achieve water security.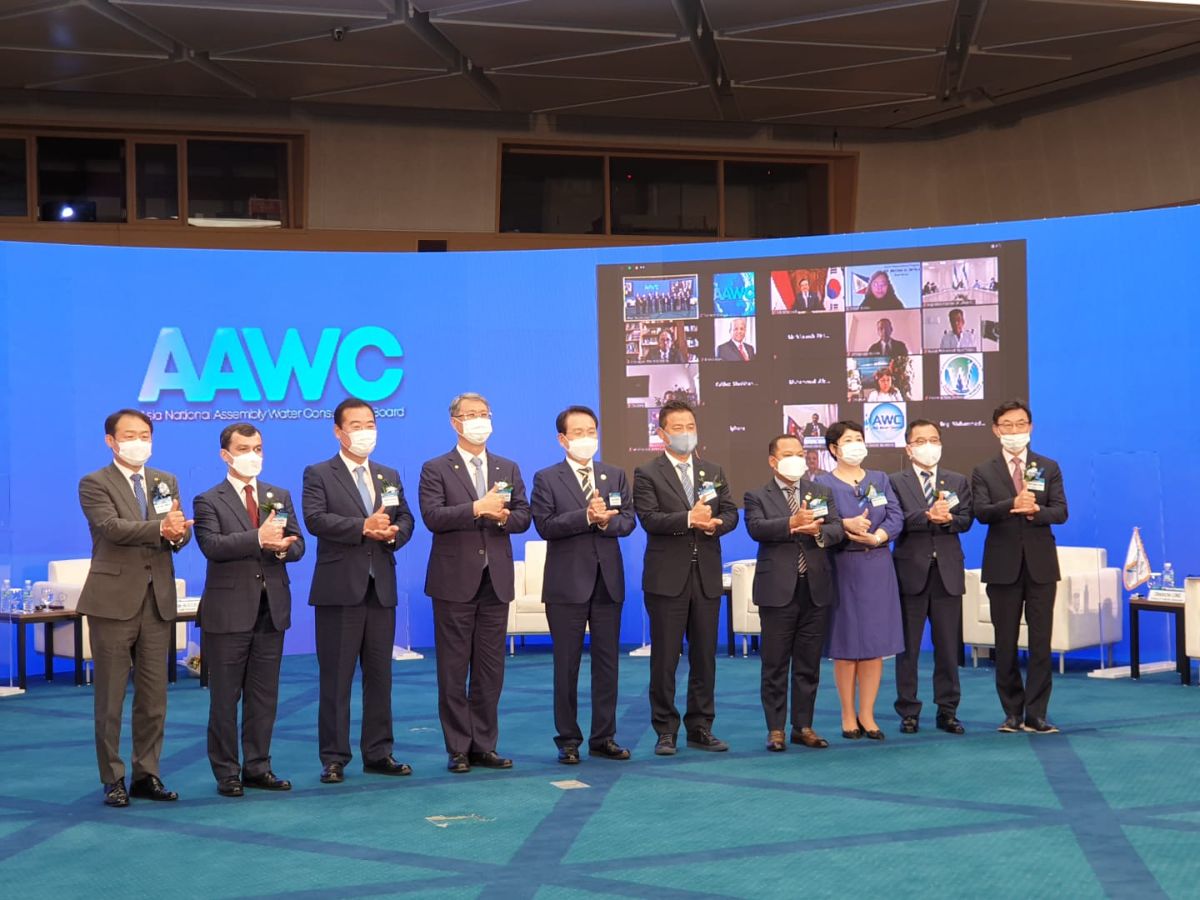 9 September 2020 – Loïc Fauchon delivered warm congratulatory remarks to the newly appointed Asian National Assembly Water Consultative Board (AAWC) President, Jae-ill Byun, Member of the 21st National Assembly of the Republic of Korea.
The 2nd AAWC Board Meeting brought together 12 parliamentarians out of 28 participants coming from 13 countries to discuss various efforts to resolve water challenges in the region by sharing water-related acts, laws, and legislative activities and by establishing concrete tools for membership growth and cooperative strategies such as the Water Aid Programme. 
On behalf of the World Water Council, President Fauchon warmly greeted AAWC's commitment and endeavors by stressing that "water challenges need legislative responses as parliamentarians are key actors to political action for water security. They are playing a crucial role in establishing water-related legislation and national budgets for their implementation."
In this respect, the 9th World Water Forum in Dakar in 2021, will be a unique opportunity to convene parliamentarians from all over the world to discuss issues and share best practices related to water. AAWC announced its intention to be ready for the forum and widely mobilize parliamentarians in Asia.   
Click here to know more about the meeting and the presentations.