Discours de Loic Fauchon à la cérémonie d'ouverture du 9eme Forum mondial de l'eau à Diamniadio, SENEGAL
Dakar: An on-site Forum and no health concern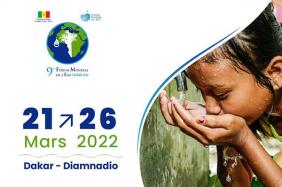 Invited to speak at the 76th Board of Governors of the World Water Council on Monday, February 14, Senegal's Minister of Water and Sanitation, Sérigné Mbaye Thiam, put an end to many logistical issues and concerns with the following official announcement: The 9th World Water Forum will be held in Diamniadio, the new administrative capital of Senegal, a suburb of Dakar, in a on-site version.
On the road to Dakar! "An exceptional opportunity for Africa to place water at the centre of public, technical and political action", Loïc Fauchon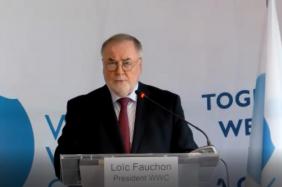 On 22 March 2021, World Water Day and a symbolic date for the 9th World Water Forum in Dakar, which should have opened on D-365 days before its postponement to 2022, the Ministry of Water and Sanitation of Senegal and the Secretariat of the 9th Forum, in collaboration with the World Water Council, have seized the opportunity to bring together all the stakeholders in a series of virtual webinars.