Review of the World Water Council delegation's visit to Dakar
At the beginning of June, a delegation of the World Water Council led by its President Loïc Fauchon visited Dakar, where the next World Water Forum will be held from 21 to 26 March 2022.
Various meetings were held during this official trip, with a focus on the active preparation of the 9th Forum. Objectives: promote the event, intensify its preparation and share on the progress and challenges.
---
World Water Forum "in progress"!
Several intense and fruitful working sessions were held with the members of the Senegalese Forum Secretariat. It was an opportunity to summarize the progress of the thematic and organizational preparation process, in which more than 700 organizations from all over the world are working together in the various working groups.
"Positive and productive" institutional meetings!
In parallel, Loïc Fauchon and the World Water Council team held bilateral meetings with several Senegalese institutional personalities to prepare the political dimension of the 9th World Water Forum, which should provide concrete answers.
Among these personalities, we can mention the French Ambassador, the President of the majority group in Parliament, the President of the Association of Local elected officials, the President of the Mayors, the Mayor of Dakar and Youssou N'Dour.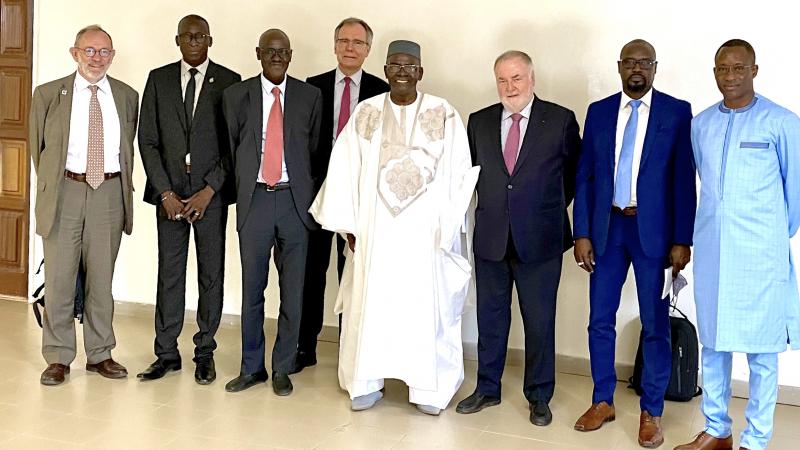 Meeting with the President of the Parliamentary Group of the Majority in the National Assembly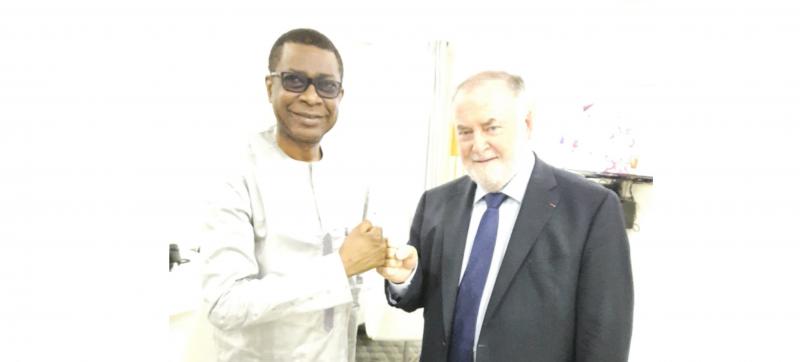 Warm interview with Youssoun N'Dour, ambassador of the 9th World Water Forum.
Communication with the press
Numerous journalists and press correspondents attended the press briefing organized by the delegation to raise awareness on water issues in the world and the objectives of the next World Water Forum.
• See the press coverage of the event here
More informations about The World Water Forum of Dakar 2022