POSTPONE THE 9th WORLD WATER FORUM IN DAKAR TO MARCH 2022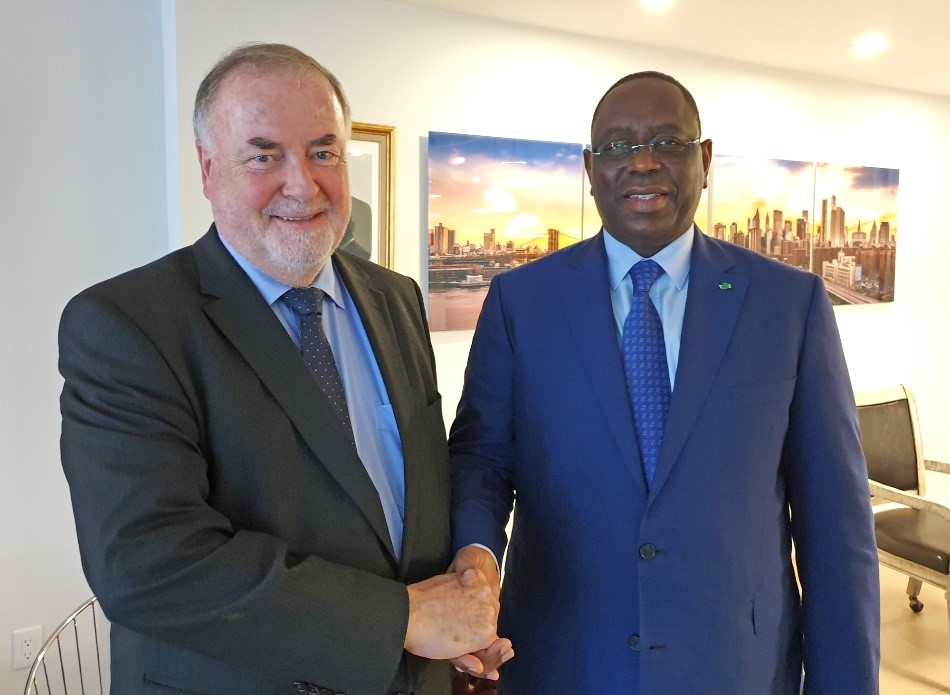 Dakar, Senegal, 2 November 2020. HE Macky Sall, President of the Republic of Senegal, hosted Loïc Fauchon, the President of the World Water Council, in Dakar, to discuss the latest developments in the preparation of the 9th World Water Forum. 
In light of the global Covid-19 pandemic evolution and to guarantee the best sanitary conditions for the stakeholders involved, Senegal and the World Water Council have decided to postpone the Forum to 21-26 March 2022. The viral outbreak has slowed down the Forum preparatory process in the past months and strained the rescheduling of introductory events.
The joint announcement issued at the end of this meeting specifies the importance given to the various political processes, which will contribute to the success of the next Forum. The postponement of the Forum by one year will allow to achieve increased insight on the issues of water, pandemics, hygiene, and population health protection.  
In the coming weeks, Senegal and the World Water Council will give new impetus to the preparation of this 9th Forum.