Council's financing work showcased at the Stockholm Water Week 2018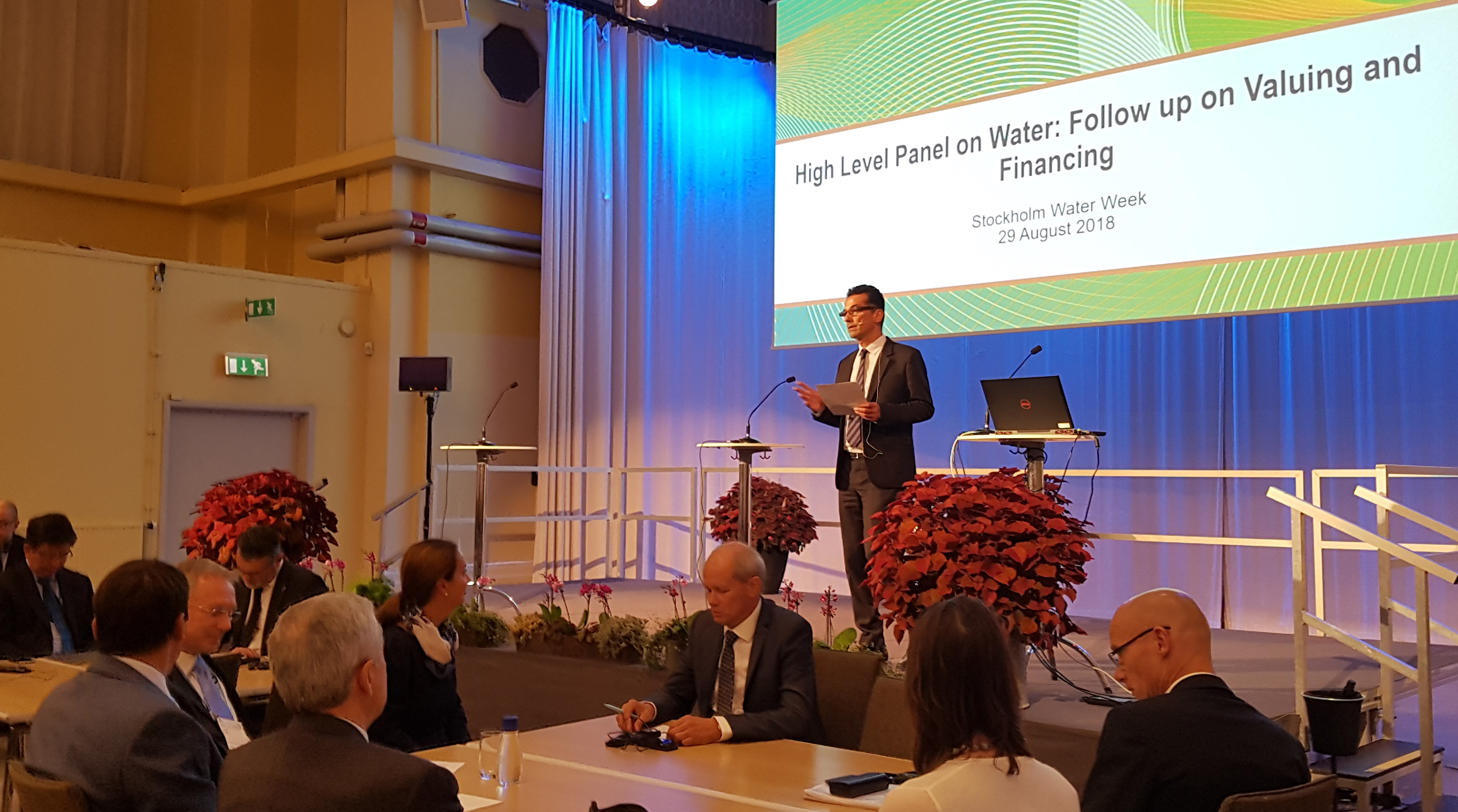 The World Water Council co-convened two sessions on 27 and 29 August on the topic of financing water infrastructure during this year's World Water Week in Stockholm. Indeed, in his opening statement during Wednesday's event, the President of Hungary, Janos Ader, called for immediate action to triple the funds available for water-related investments, as "we have much less time than we assumed."
The session, co-convened by the Government of The Netherlands and the Office of the President of Hungary, with the support of OECD and WWC, addressed the outcomes of the High-Level Panel on Water (HLPW), specifically related to the two initiatives on Valuing Water and on Water Infrastructure and Investment. 
Henk Ovink, Sherpa to the HLPW for the Netherlands, also reminded the audience of the importance of valuing water, as water is too often undervalued, not properly evaluated, underpriced or not priced at all. He added it was time "to go from commitment to concrete actions."
After a lively panel discussion with representatives from Mexico, the World Bank, and WWF, among others, President Braga gave the closing remarks and reaffirmed the crucial need for investments in water infrastructure to ensure water security and to achieve SDG 6.
On the previous Monday, the World Water Council, the Organization for Economic Cooperation and Development, the Government of the Netherlands, Water.org and IRC had set the scene by co-convening an event focused on blended finance. The discussion was moderated by Alex Money, consultant for the World Water Council, who presented the Council's new publication entitled Hybridity and Blended Finance. 
The discussion in the full-room session addressed notably:
The importance of corporation in financing water infrastructure; 
How blended finance could be accompanied by blending projects/portfolios; 
Scaling-up projects at the local level, involving different stakeholders; 
The importance of enabling environments, governance and political will, and;  
The need for new financing mechanisms.
The World Water Council is already looking forward to being a co-convener for the seminar on "Transforming societies to meet the SDGs: the role of finance" for the 2019 World Water Week.