HYBRIDITY AND BLENDED FINANCE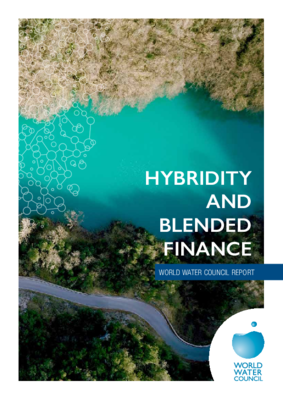 The World Water Council's Task Force on Financing Water Infrastructure released its latest report at Stockholm Water Week 2018. Entitled "Hybridity and Blended Finance", the report is focused on the challenge of engaging the private sector in scaling up investments in water. 
It proposes, firstly, how and why private corporations can play a catalytic role in crowding-in seed investment into infrastructure finance projects, as corporations currently account for more than half of all private sector investment in infrastructure. 
Secondly, it describes the emerging and potentially transformational role that impact investors can play in bridging concessional and commercial finance, through instruments such as green bonds. Funds being managed to an impact mandate are amongst the fastest growing asset class in the market. 
Thirdly, it presents a framework for developing a portfolio of infrastructure projects that lowers risk and delivers return measured in terms of financial performance, social and environmental impact.