WWD 2019: French campaign reinforces Council's political action and reputation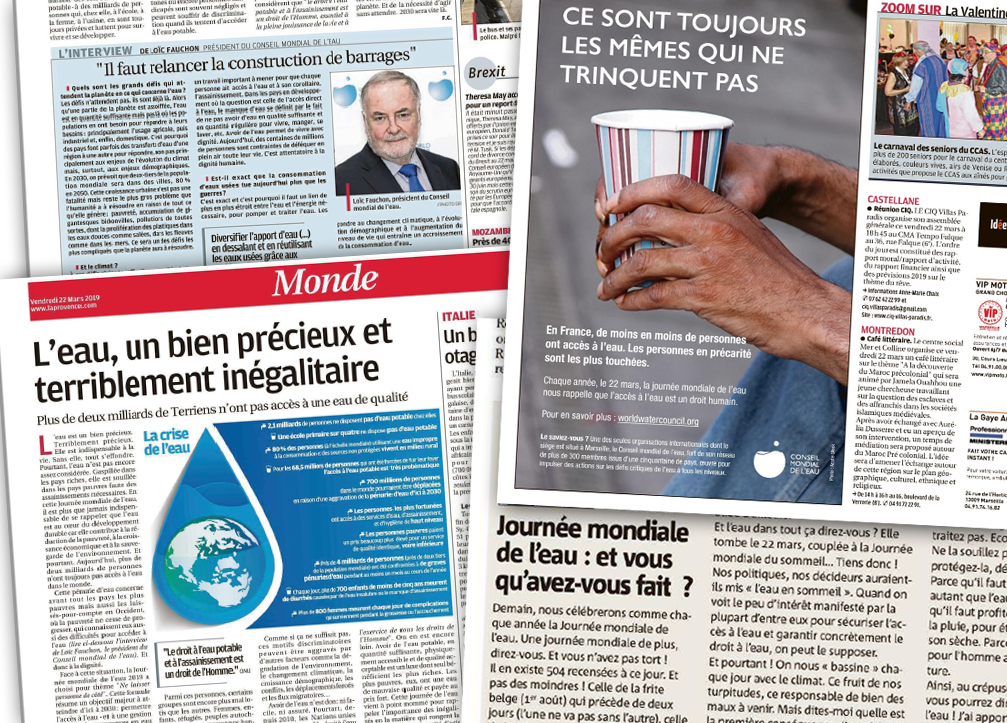 In the run-up to and during World Water Day, the World Water Council engaged in multiple outreach activities to ensure that the Council's main messages were broadly heard throughout the annual celebrations with a solid media presence and strong visibility.
The efforts were rewarded with a number of articles in major national and regional French outlets. To mark the day, several French newspapers published dedicated OpEds by the Council's President Loic Fauchon. The President was also interviewed by radio channels during prime airing time on 22 March.
On a local basis, in order to participate in awareness-raising efforts in Marseille, where the Council's headquarters are located, an advertisement was printed in the main local and regional newspaper La Provence drawing attention to this year's UN theme 'Leave no-one behind' and targeting local audiences. 
World Water Day celebrations are a key annual event that catalyzes worldwide attention towards the importance of preserving and securing water.