WWC President assembles with Brazilian Senators in Brasilia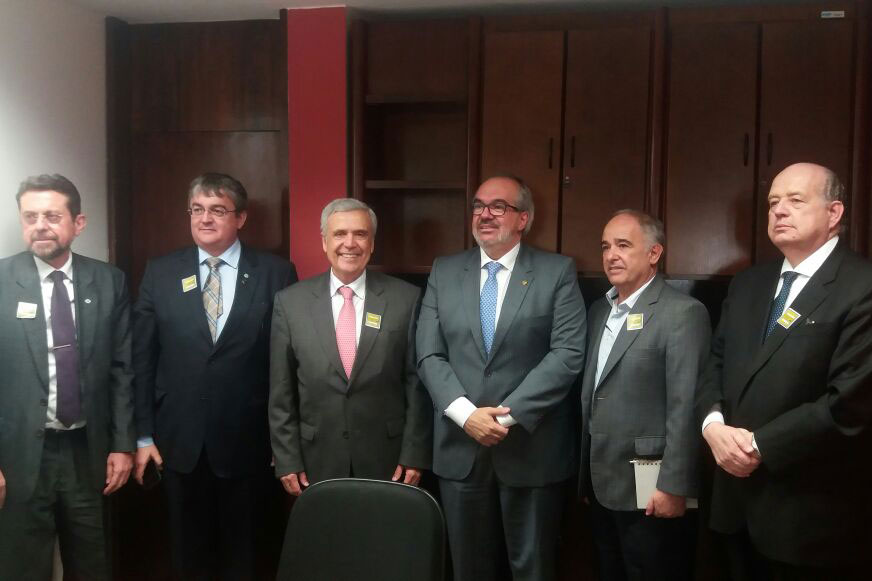 President Benedito Braga and World Water Council Governors convened with Brazilian Senators in Brasilia last Tuesday 28 June. The Senators displayed strong support for the World Water Forum, and expressed their will to see the Forum garner political mobilization that would help "position water at the top of the global political agenda."
The discussions took place as the 8th World Water Forum kick off meeting launched the 2-year preparatory process that will lead all the way to the Forum event in March 2018. With the highest attendance a World Water Forum kickoff ever recorded,
the meeting
gathered nearly 800 participants from 55 countries and witnessed strong political and diplomatic participation.
The World Water Forum is the largest water-related event in the world, aimed at putting water firmly on the international agenda. It is organized every three years by the World Water Council in collaboration with the authorities of the host country. Organized in order to shape the Forum's framework, the Kick-off is an important step in the Forum working process.
Read more (in Portuguese):