World Water Council to propose a new role for Integrated Water Resource Management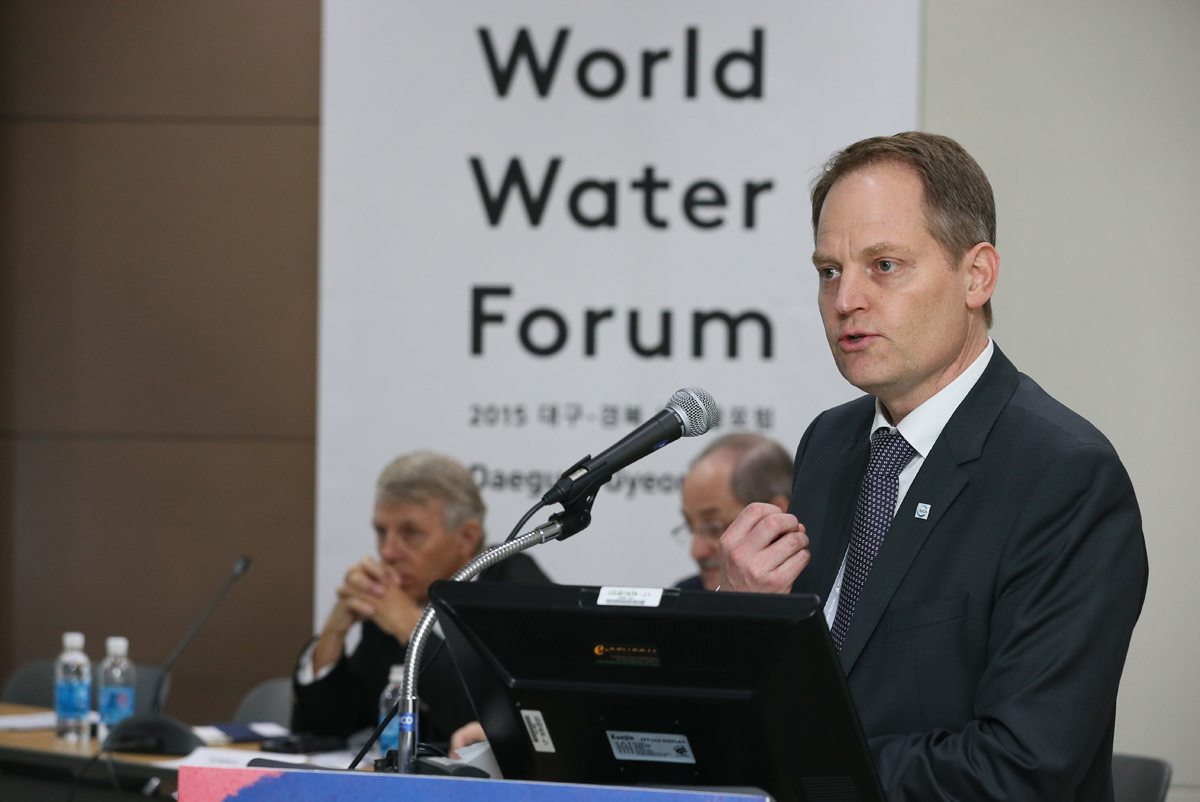 At the 7th World Water Forum, the World Water Council will host a High Level Panel on the future directions of Integrated Water Resource Management. The challenge will be to identify how the role of Integrated Water Resource Management might develop in the next 15 years in light of the Sustainable Development Goals.
High Level Panel members will debate and respond to the challenges and issues identified by a Discussion Paper 'Integrated Water Resource Management: A New Way Forward'.
Members of the High Level Panel are:
- H.E. Ms. Nomvula Mokonyane, Minister of Water and Sanitation, Tshwane, South Africa
- H.E. Mr. Xavier Sticker, French Ambassador for the Environment
- Mr. Ir. Mudjiadi, Director General of Water Resources of the Republic of Indonesia
- Mr. Torgny Holmgren, Executive Director of the Stockholm International Water Institute SIWI
- Mr. Jeremy Bird, Director General of International Water Management Institute (IWMI)
- Prof. Mohamed Ait Kadi, President, General Council of Agricultural Development and Chair of GWP Technical Committee
- Dr. Steven L. Stockton, Director Civil Works, US Army Corps of Engineers
- Mr. Guilherme Abbad Silveira, Manager Sustainability Area of Santo Antonio Energia São Paulo Brazil
The 'IWRM Post-2015: a New Way Forward' High Level Panel, taking place in Daegu (EXCO, 3F Room 314, 2:40-4:40 PM), will be crucial to setting the post-2015 agenda for IWRM and help policy makers keep ahead of water-related problems.