World Water Council elects new Board and new President for 2019-2021
On 1 December, the World Water Council announced its new Board of Governors, which will oversee and guide the Council's work for the coming three years. The elections took place during the triennial General Assembly on 30 November and 1 December for which upwards of 250 participants from 35 countries gathered in Marseille, France. 
On the second day of the General Assembly, the newly-appointed Governors unanimously elected Loïc Fauchon to serve as President of the World Water Council for the next mandate.
Loïc Fauchon then named Asma El Kasmi, of the Office National de l'Electricité et de l'Eau Potable - Branche Eau (ONEE) as Vice President, along with Ahmet Saatçi, of the Turkish Water Institute (SUEN), Rui Godinho, of the Portuguese Association of Water and Wastewater Services Portuguese Association of Water and Wastewater Services (APDA), and Qiuchi Shi, of the International Economic & Technical Cooperation and Exchange Center (INTCE) as members of the Bureau.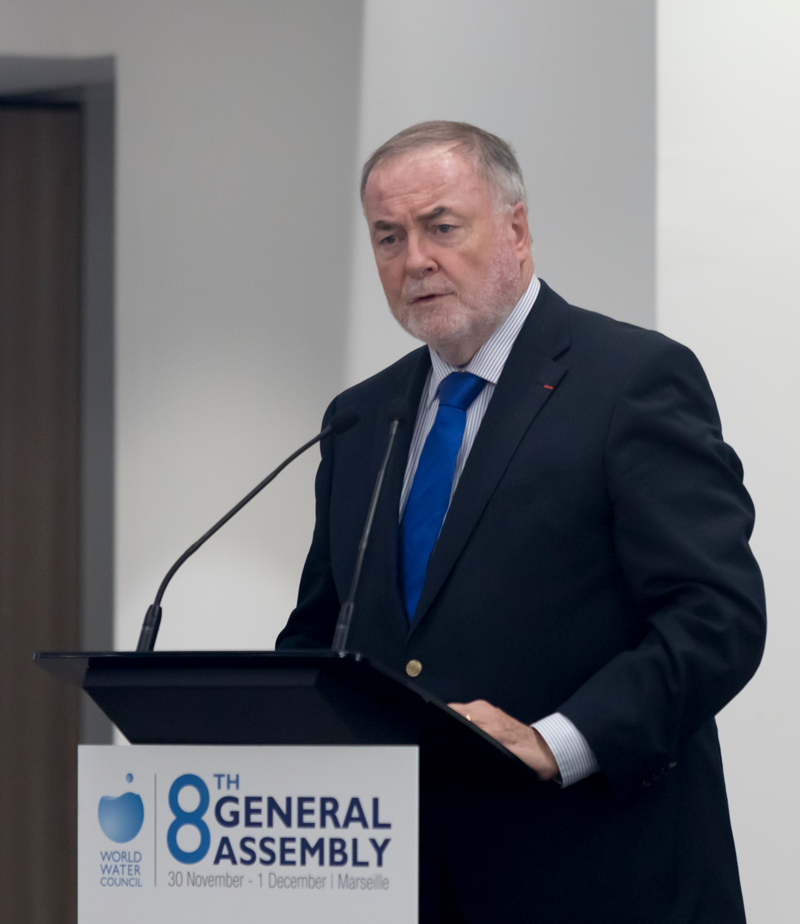 The new President thanked the members for electing him and congratulated the previous Board and its President, Benedito Braga, for the important advances made on water security during his time in office.
In the coming years, the new Board will oversee the implementation of the Council's triennial strategy, building further on the work achieved over the previous three years. The new strategy emphasizes water security, sustainability and resilience, while seeking ways to strengthen relationships between Council members. The Board will also support the Council's preparation of the 9th edition of the World Water Forum to be held in Senegal in 2021.