Water security for peace and development in the Islamic world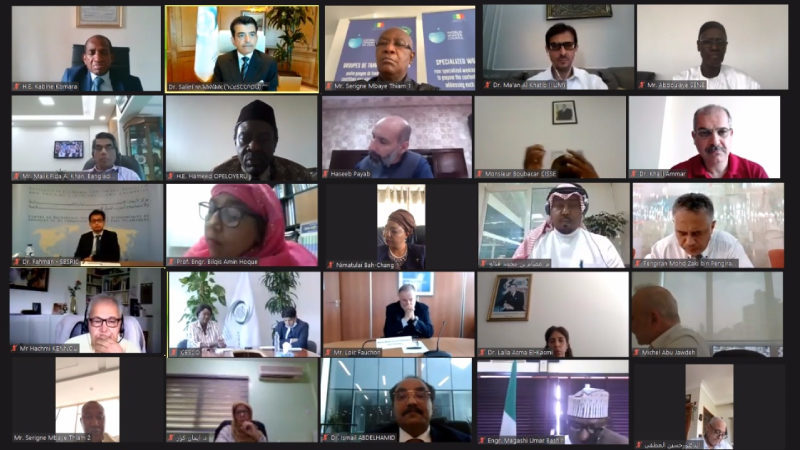 27 July 2020 - The World Water Council participated in a virtual meeting organized by the Islamic World Educational, Scientific and Cultural Organization (ICESCO) in cooperation with the National Office of Electricity and of Drinking Water of the Kingdom of Morocco (ONEE) and the Secretariat of the 9th World Water Forum. 
At this meeting, Kabine Komara, former Prime Minister of Guinea, Serigne Mbaye Thiam, Minister of Water and Sanitation of Senegal, and Loic Fauchon, President of the World Water Council, stressed the need for joint action to ensure water security. The vice-President of the World Water Council, Lalla Asma El Kasmi, Director of Cooperation and Communication at ONEE, mentioned the role of international cooperation and water diplomacy to achieve water-related sustainable development goals worldwide while Ahmet Mete Saatçi, President of the Turkish Water Institute (SVEN) and WWC Board member made a presentation on water issues in the Islamic world. 
ICESCO's Director-General, Salim M. AlMalik, highlighted his organization's commitment in mobilizing its member countries to present practical to help to achieve peace and development through water security during the 9th World Water Forum. 
Speech of Loïc Fauchon 
Speech of Lalla Asma El Kasmi 
Speech of Ahmet Mete Saatgi