Sharing water to feed the world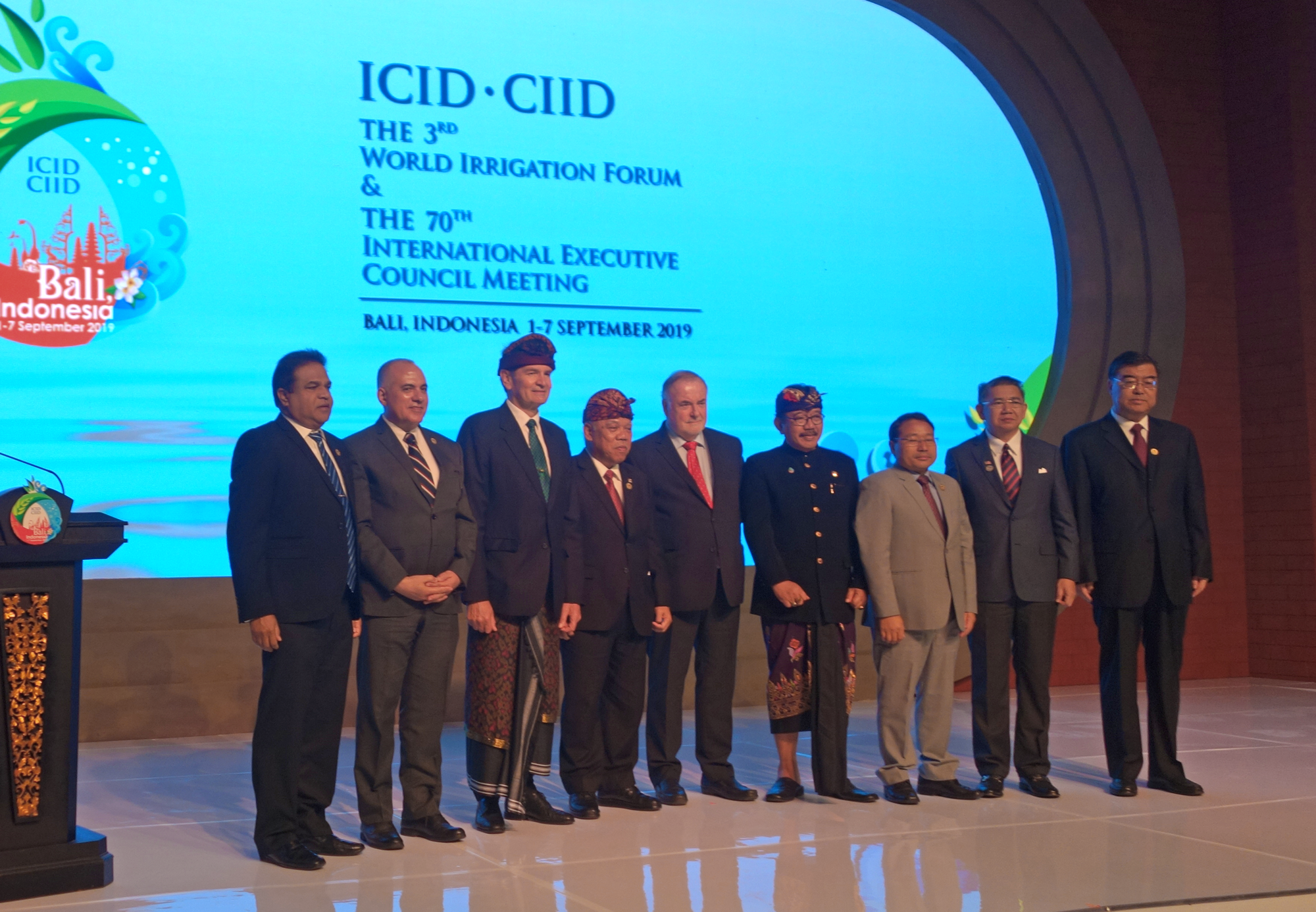 Bali, Indonesia, 2 September 2019 – "What capacity do we have in responding collectively to today's challenges, and more importantly in feeding 10 billion people tomorrow?" This was the question that World Water Council President Loïc Fauchon asked thousands of delegates gathered in Bali for the 3rd World Irrigation Forum (WIF3). 
The World Water Council was honoured to be able to demonstrate through its presence strong support for the organizer, the International Commission on Irrigation and Drainage (ICID), one of the founding members of the World Water Council, which was celebrating its 70th anniversary on the same occasion.
Through the event organized from 2 to 7 September, ICID seeks to bring greater attention to the latest findings related to irrigation practices and sustainable water management in agriculture throughout the world. Although agriculture accounts for 69% of all freshwater withdrawals, and arguably more in Asian countries, it is also the sector where the greatest gains can be made in optimizing consumption and increasing efficiency. 
As emphasized by President Fauchon in the opening ceremony, adapted technical solutions can help ease pressures on water resources that are already vulnerable to growing populations and climate evolution. He also underlined the need to preserve the vitality of rural areas: "Who ensures water and food security, if it is not the rural worlds that we overlook and sometimes look down upon? If country folk, farmers and countryside were to disappear little by little, life on Earth would also disappear… It is our rural youth that will ensure food security for decades to come."