Second Meeting of the OECD-WWC-Netherlands Roundtable on Financing Water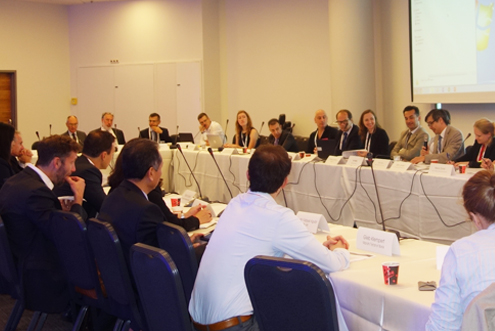 Financing water-related investments is and remains a major challenge for both developed and developing countries. Addressing water related risks will require substantial investments in infrastructure, innovation, technology, risk management, knowledge creation, people and partnerships. 
On September 13, the World Water Council together with the OECD and the Netherlands organized the second meeting of the Roundtable on Financing Water in Tel Aviv, and hosted by the Government of Israel during WATEC 2017. Over 50 participants joined the invitation-only meeting.  The discussions involved a wide range of actors from financiers to international organizations, academia and government representatives.
The one-day conference was the occasion to update participants on on-going analytical work on several themes in the roadmap for future work. It also provided an opportunity for participants to engage in discussion and share their views on key issues, including:
§  Innovation in technology and new sources of finance
§  Blended finance
§  The role of regulation in stimulating, or hindering, investment in water security.
The Roundtable was established to facilitate a fresh approach and augmented dialogue between the water and finance communities on how to overcome the global challenges of financing the investments needed for water security and sustainable economic growth including water's contribution to the wider set of Sustainable Development Goals.