"Water for Africa" Initiative – Basic Document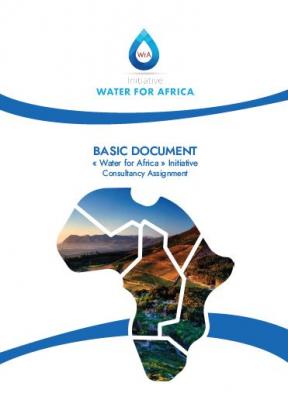 Published by: The State Secretariat for Water of the Kingdom of Morocco, Kingdom of Morocco
Date: November 2017
Pages: 38
Availability: Online English version and French version
Summary: 
The "Water for Africa" Initiative stems from the Ministerial Declaration known as "The Rabat Call to Action" launched during the International Conference on Water and Climate held from 11 to 12 July 2016 in Rabat. In order to implement the Rabat Call, the Kingdom of Morocco launched the Water for Africa (WfA) Initiative in partnership with the World Water Council, the AfDB and the WB at the 22nd Conference of the Parties of the UNFCC (COP 22) held in Marrakech from 7 to 18 November 2016.
Here you can find the initial brochure about the initiative. This initiative focuses on the impact of climate change on water in the continent and underlines the necessity of climate justice through initiatives and programs to improve the water situation, sanitation and food security in Africa.
The Basic document presents further information about the rationale for the initiative, as well as its objectives and long-term vision. Moreover, it presents further steps toward the implementations of the initiative.