OPENING-UP INTEGRATED WATER RESOURCE MANAGEMENT: to include Energy, Food, Health and Education.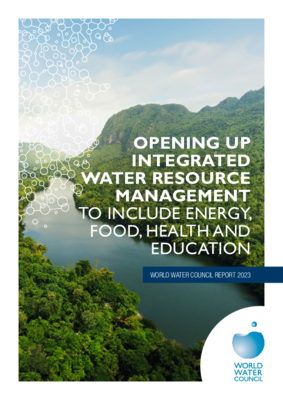 The objectives of this report are to identify and analyze key success stories, facilitate IWRM thinking, and encourage implementation of SDGs at multiple levels (data, finance, institutional arrangement, enabling environments and technologies, research, and education) and globally (Asia, Africa, Americas, Europe, Oceania, Middle East). 
The goal is to empower and enable the application of system level approaches to implementation in a manner that places greater inter-sectoral emphasis on the achievement of improved water management strategies byoffering a systems-vision of clear pathways to equity in water allocation across its related sectors: water, energy, food, health, and education.