E-Conference Synthesis: Virtual Water Trade - Conscious Choices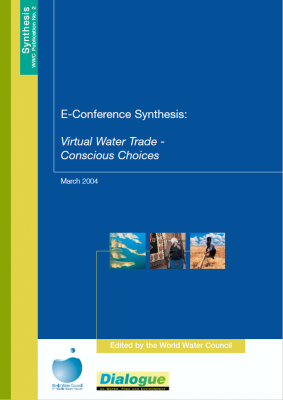 Published by: World Water Council
Date: March 2004
Pages: 23
ISBN: 92-95017-10-2
Availability: On-line version available here (PDF, 947 KB).
Summary: The e-conference was organised from August 2003 to January 2004. The document presents the synthesised deliberations and findings of all contributions and the comments received on the draft synthesis report.