9th World Water Forum - First Announcement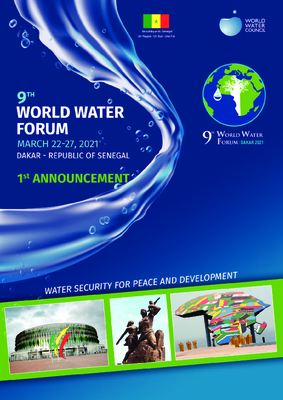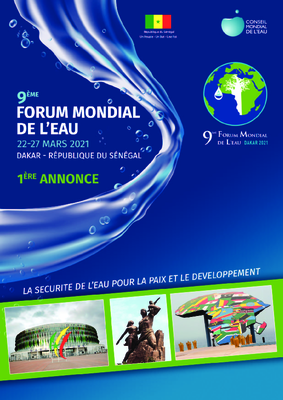 Brochure
Languages
English, French
The global water and sanitation community will meet in Senegal, on March 22-27, 2021, for the 9th World Water Forum, under the theme: Water Security for Peace and Development.
The 9th World Water Forum, the first of its kind in sub-Saharan Africa, is a big challenge. It focuses on the 2030 Agenda for transformative action. This vision is a roadmap with four priorities: water security and sanitation; cooperation; rural development; and means tools.
By bringing together Governments, the private sector and civil society organizations to strengthen the implementation of actions needed to achieve the Sustainable Development Goals, the 9th World Water Forum will also provide a platform for expression for all stakeholders (including women's groups, youth, farmers, pastoralists and fishermen) and thus contribute to the qualitative transformation of people's daily lives and improving the performance of the productive sectors.
Join us in this endeavour to improve the quality of life of people worldwide. This is our responsibility. The responsibility to secure water everywhere and for everyone.
Download the announcement: