President Macky Sall and Loïc Fauchon together reaffirm the political importance of the World Water Forum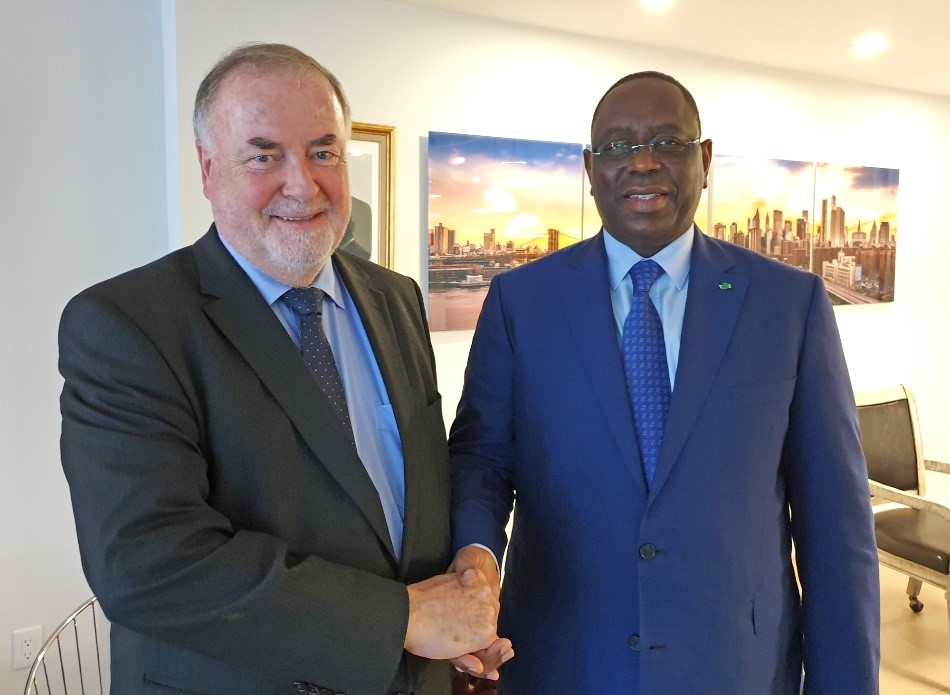 Loïc Fauchon, President of the World Water Council and H.E. Macky Sall, President of the Republic of Senegal, met in Paris recently.
On this occasion, they jointly reaffirmed that the next World Water Forum, to be held in Dakar in March 2021, is a major political opportunity to provide concrete responses in favour of access to water and sanitation for the most deprived populations, in Africa and throughout the world. 
To take into account the international calendar and health requirements, the Republic of Senegal and the World Water Council, co- organizers of the event, will agree together, in the coming weeks, on the necessary adjustments to the preparatory calendar.