President Braga Chairs Round-table Meeting of Water Leaders in Beijing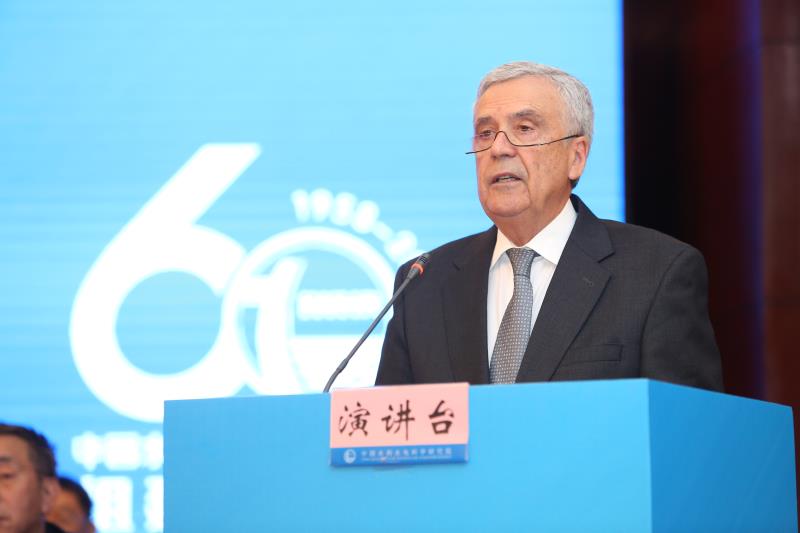 On 17 October 2018, President Braga chaired a Round-table Meeting of Leaders of Water-related International Organizations in Beijing, China, convened to celebrate the 60th anniversary of WWC member, China Institute of Water Resources and Hydropower Research (IWHR). The discussions, held in the presence of Mr. Xuebin Tian, Vice-Minister of Water Resources of China, centered around the subject of Connectivity for an Innovative Water Future. Topical group discussions were then led by ICID, GWP, and IHA on issues such as research and development, multi-stakeholder dialogue, and international collaboration. 
 
The Round-table event then closed with the signing of the Beijing Declaration on Sustainable Development of Water, endorsed by 13 international organizations committing to take action for achieving the collective goals established within Agenda 2030. As President Braga stated in his closing remarks, "International cooperation and exchange plays a pivotal role in achieving the 2030 Agenda. As water is the enabler and the connector of all the SDGs, the responsibility to achieve them relies especially on us, water experts and water-related organizations, and on our ability to collaborate, share knowledge and technology and generate synergies to reinforce joint efforts in shared missions."
 
The following day, President Braga met with the Minister of Water Resources of China, Minister E Jingping to discuss continued collaboration between the Government of China and the World Water Council. He also addressed participants in the Opening Ceremony of the Forum on Modern Water Governance and Technological Innovation and, finally, presented the Brazilian case of modern water governance during the related seminar.