2012 – 6th World Water Forum, Marseille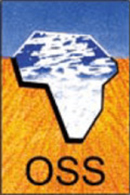 The Sahara and Sahel Observatory (SSO)
SSO is an independent international organization based in Tunis. It was founded in 1992 to improve early warning and monitoring systems for agriculture. 
The organization includes 22 African countries and five countries in Europe and North America (Germany, Canada, France, Italy and Switzerland), 4 sub-regional organizations -representing West Africa, East Africa and North Africa, a sub-regional organization covering the whole circum-Sahara (Sen-Sad), regional organizations as well as organizations part of the United Nations System and civil society.
Ever since its establishment in 1992, the Sahara and Sahel Observatory (SSO) has placed particular importance on aquifers of large shared basins and on implementing the North-South-South partnership framework in order to strengthen the fight against desertification and reduce the impact of droughts. 
In order to achieve this, the SSO has developed an innovative regional approach based on the notion of "basin awareness" for the management of water resources shared by its member countries.  
The SSO was selected as winner among 33 applications from 21 different countries.
Statement from the winner
"Apart from scientific contribution, the success of this concept relies mainly on the innovative political solutions proposals regarding international cooperation.  Water is a vector for peace. The management and sharing of water resources are essential to Africa's development and conflict resolution in the Middle East."  Mr. Chedli Fezzani, Executive Secretary of the SSO