Newly appointed members of High Level Panel on Water ready to start work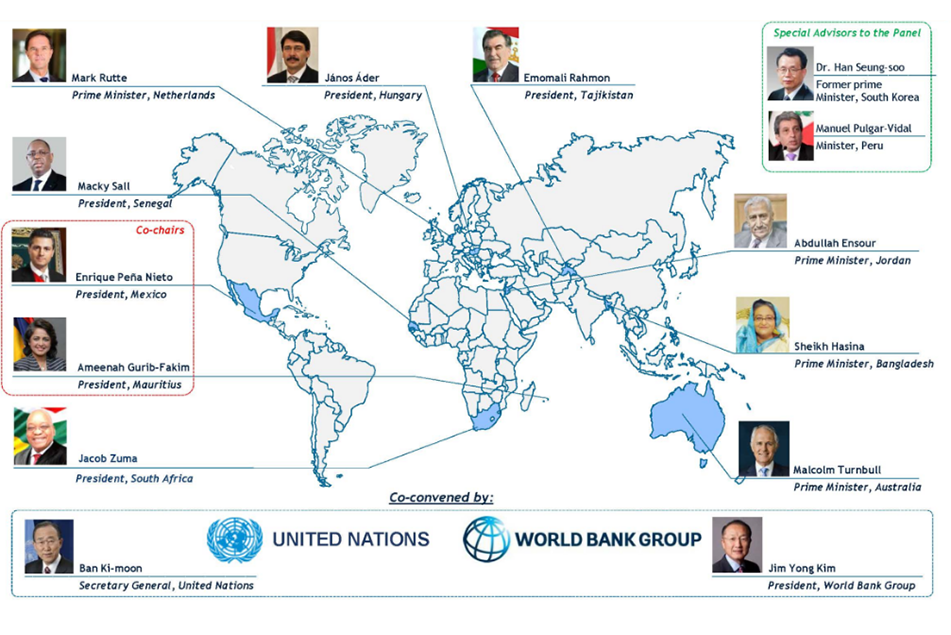 The World Water Council is one of the organizations that provided impetus to the creation of  the Heads of State Panel on Water, launched in January at the World Economic Forum in Davos and continues to be closely associated with its work. On 21 April, United Nations Secretary-General Ban Ki-moon and World Bank President Jim Yong Kim announced the appointment of ten members and two special advisors to the Panel. The announcement, at the UN General Assembly High Level Thematic Debate on Achieving the Sustainable Development Goals, means the Panel is ready to start work.
The Panel will provide high level leadership in tackling water challenges. Its aim is to mobilize effective, comprehensive, inclusive, collaborative action to speedily achieve Sustainable Development Goal 6 and its related targets.
The Panel will focus on developing and managing water resources, and on improving access to clean water and sanitation. It will do this by highlighting policies, institutions and programmes that put the world on the path to sustainable water management. Crucially, the Panel will advocate for financing and implementation approaches that encourage innovation and partnerships.
The presidents of Mauritius and Mexico co-chair the Panel. The other eight members are the presidents of Hungary, Senegal, South Africa and Tajikistan, and the prime ministers of Australia, Bangladesh, Jordan and the Netherlands. The special advisors are the former prime minister Republic of Korea, and the Minister of State for the Environment, Peru.