How you all perceived the event ? Itw of Karishma Asoodani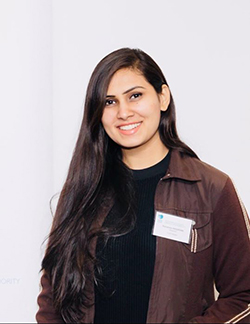 How you all perceived the event ?
Interview of Karishma Asoodani, Youth Delegate for Asia, World Water Council
" My one word for the 9th World Water Forum would be "Vibrancy." The 9th World Water Forum held in Dakar, Senegal was a milestone for Youth movement in the water sector. As this was considered the first on ground vast gathering post Covid-19 pandemic, it was significant to go beyond the obvious. "The forum of responses" was attended by more than 500 young participants representing different regions of the world. I, along with other young change-makers, had the opportunity to be a part of various high-level panels, and special sessions.

The dedicated youth space was crucial in leading the mobilization and dissemination of responses for the much-awaited COP 27, and UN Water 2023. As a young advocate, and a water enthusiast, I would like to focus on a systematic approach towards youth cooperation for the 10th World Water Forum. A dedicated platform, with well-coordinated efforts to give timely, fair, and equal opportunity to more young minds looking to explore the world of water!

I'd also want the water experts, and the high-level ministerial panel to consider responses of the youth as part of the final declaration, for stronger impact on ground."