How you all perceived the event ? Itw of Eric Tardieu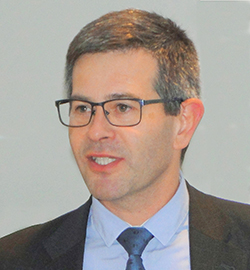 How you all perceived the event ?
Interview of Eric Tardieu, Secretary General of the International Network of Basin Organizations (INBO) and Governor of the World Water Council
"I have a positive image of this Forum for at least three reasons:
-The joy of gathering again –post pandemic.
-The good technical level of the thematic sessions. We were pleasantly surprised by the quality of the interventions and by the appetite shown by the public.
-On a political level: We had worked, in partnership with the World Water Council and The Nature Conservancy, to promote a declaration, "No water security without ecological security / No ecological security without water security". The Forum was an opportunity to promote this declaration, with a new impulse."