Feed back 4th Cairo Water Week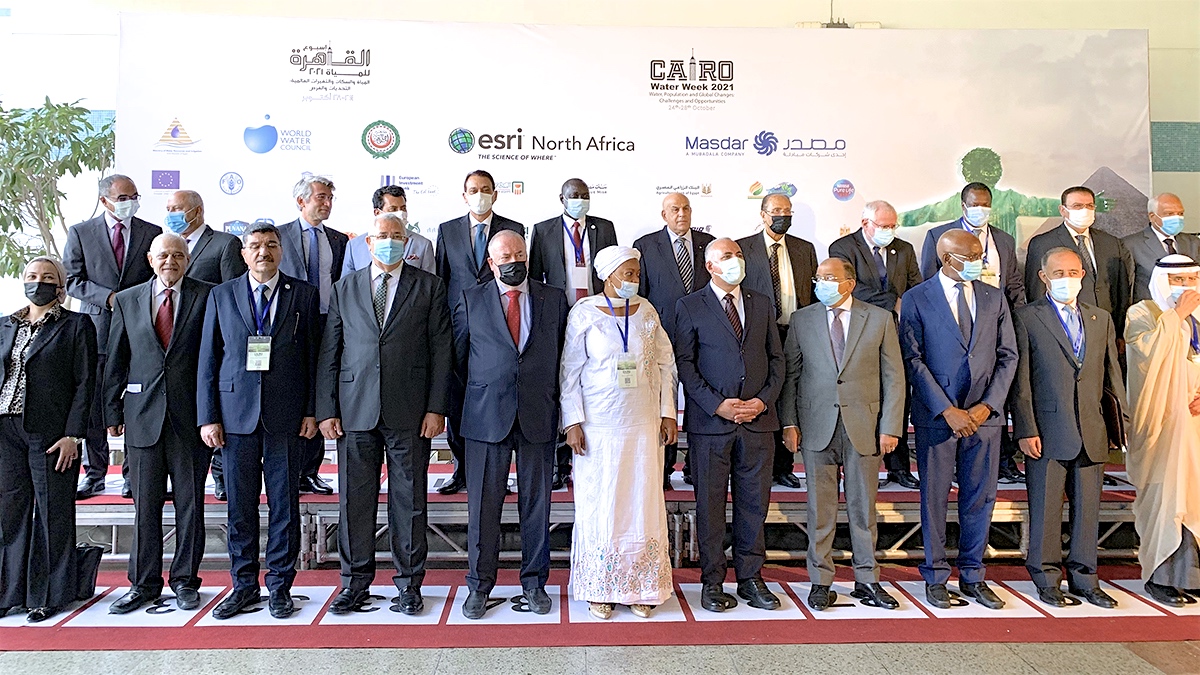 A WWC delegation led by its president Loïc Fauchon went to Cairo to participate in the 4th Cairo Water Week, from 24 to 28 October 2021. 
As an honorary partner, WWC was involved at several levels, including the opening session and a session dedicated to the progress of the next World Water Forum in Dakar. 
The WWC President called for a strong mobilization of all neighboring countries and reaffirmed the importance of preserving water resources for the planet:
We need water for people and water for nature. Providing, respecting and sharing access to water for all is both a duty and a right. Everyone has the right and freedom to access to water
During a bilateral meeting, Loïc Fauchon and Mohammed Abdel Aty, Egyptian Minister of Water Resources and Irrigation, decided to strengthen their partnership within the WWC.
The special session on the 9th World Water Forum was organzed in collaboration with the Senegalese Secretariat. It was opened by the Vice President of the World Water Council, Dr. Asma El Kasmi and moderated by Teresa Liguori, WWC General Manager of the 9th World Water Forum.
Teresa Liguori WWC General Manager of the 9th World Water Forum, moderator of the session.