Council founding partner for inaugural FT Water Summit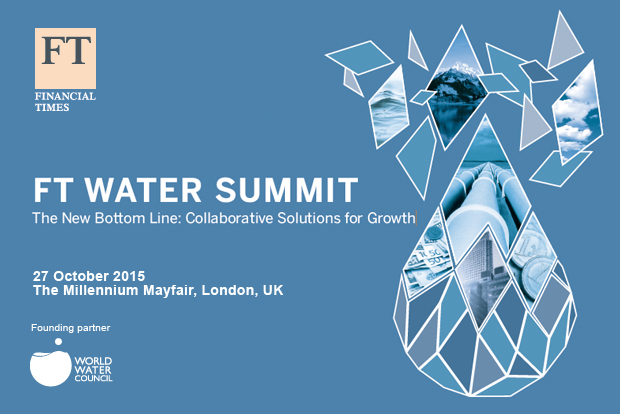 The World Water Council has announced it is founding partner for the first edition the Financial Times Water Summit.  The event will take place in London on 27 October and will bring together the financial community as well as large corporates and political leaders, to focus on collaborative ways in which companies around the world are working with the broader water community to deal with scarcity and enable growth.
Water has increasing impact on corporations' productivity, brands and credibility, and issues around the quality and scarcity of the resource pose acute business risk to many companies and industries. Corporations are more and more aware that managing water risks – both in in-house operations, and through the supply chain – has a very real effect on the bottom line.
The World Water Council believes that business and financial considerations are critical for long term water security. Through its long-running program on financing products, services and functions required for global water security, the Council advocates for governments to think harder about
means to finance water management
.