Cairo Water Week: World Water Council takes on role of whistleblower, solution provider and mediator
WWC announces promotion of International Observatory on Unconventional Water and Energy Resources 
In Cairo, Loic Fauchon and the World Water Council restate publicly their availability for hydrodiplomacy efforts and announce the creation of an International Observatory on Unconventional Water and Energy Resources.
"Hydrodiplomacy (…) is supported and proposed within the Family of Water (…) and it is often a success to avoid conflicts and disputes that might later appear at State levels", World Water Council President Loïc Fauchon said, adding that "the World Water Council is fully available to bring its contribution (…) for a renewed dialogue between the neighboring communities of the river Nile."
The World Water Council wishes to bring "dialogue, always dialogue and again more dialogue" to the discussions between neighboring States on a fair and equitable sharing of common resources, at a time when tensions are exacerbated by the filling phase of the Grand Renaissance Dam in the Ethiopian part of the Nile.
On the previous day, during the Opening Ceremony of Cairo Water Week in the presence of the Prime Minister of Egypt Mostafa Madbouly, and the Minister of Water Resources and Irrigation of Egypt, Mohamed Abdel Aty, Loic Fauchon announced that the Council is ready to promote an International Observatory on Unconventional Water and Energy Resources. 
He underlined that alternative and unconventional resources such as desalination of sea water and of salted aquifers, as well as wastewater reuse are efficient and renewable solutions, which will need to be applied worldwide in response to demographic pressure.
During Cairo Water Week, the World Water Council remembers its origins: "It is on the Nile river and on Mediterranean shores that the World water Council was born 25 years ago," said Loic Fauchon
World Water Council members were also mobilized during Cairo Water Week: African members organized a dedicated meeting to present the 9th World Water Forum, which will be held in Dakar in 2021.  
On Sunday 20 October, President Fauchon brought together more than thirty Egyptian Council members for a fruitful meeting. Loic Fauchon also engaged in bilateral meetings to reinforce the Council's political reach.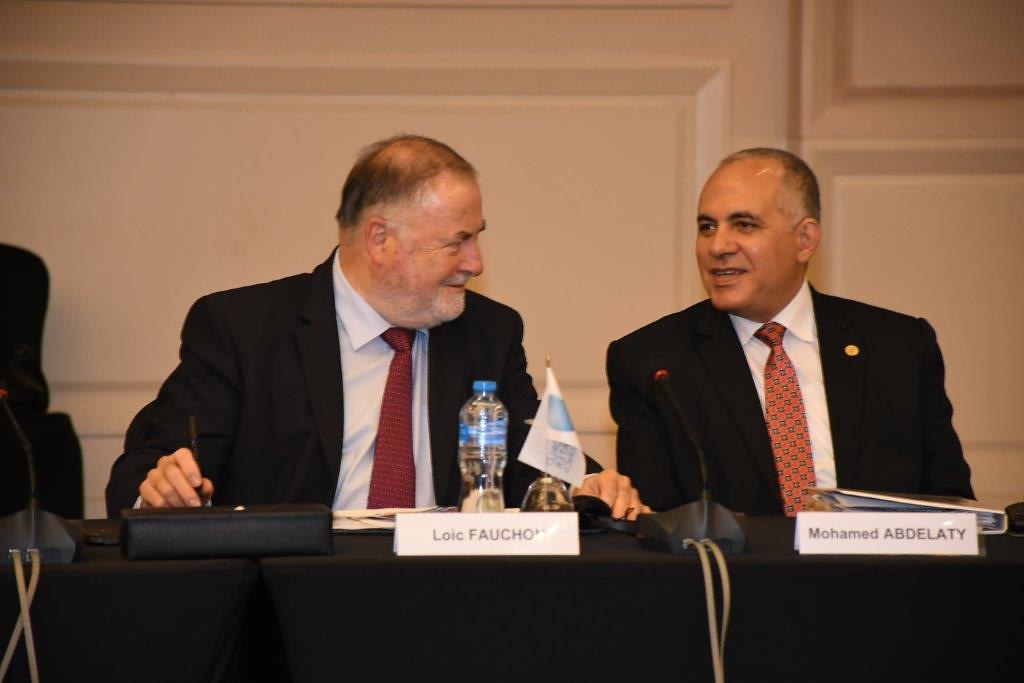 World Water Council President Loic Fauchon and Minister of Water Resources and Irrigation of Egypt Mohamed Abdel Aty during the Council's Board meeting, 22 October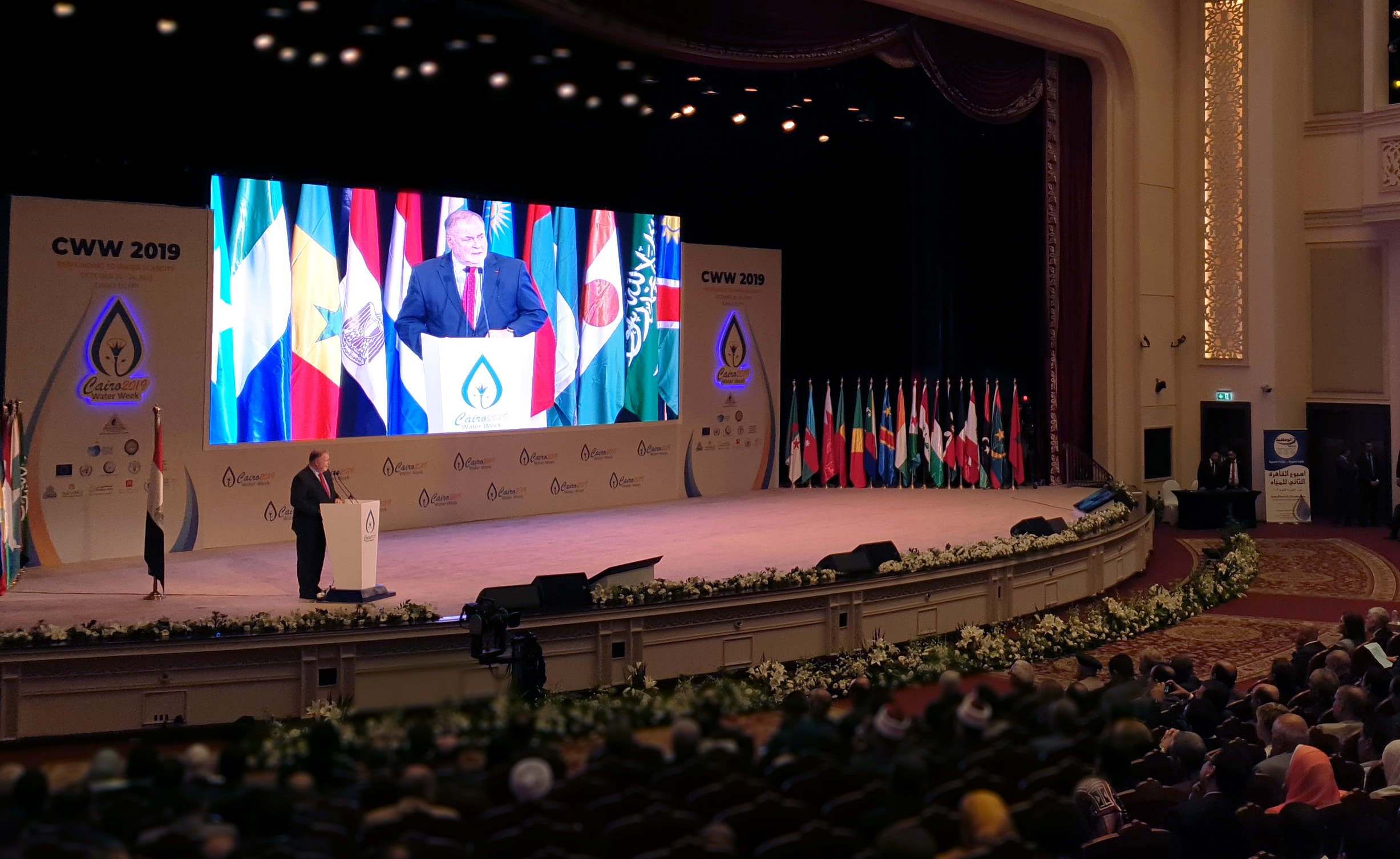 Opening of Cairo Water Week, Sunday 20 October, in the presence of Prime Minister Mostafa Madbouly of Egypt, and of the Minister of Water Resources and Irrigation of Egypt, Mohamed Abdel Aty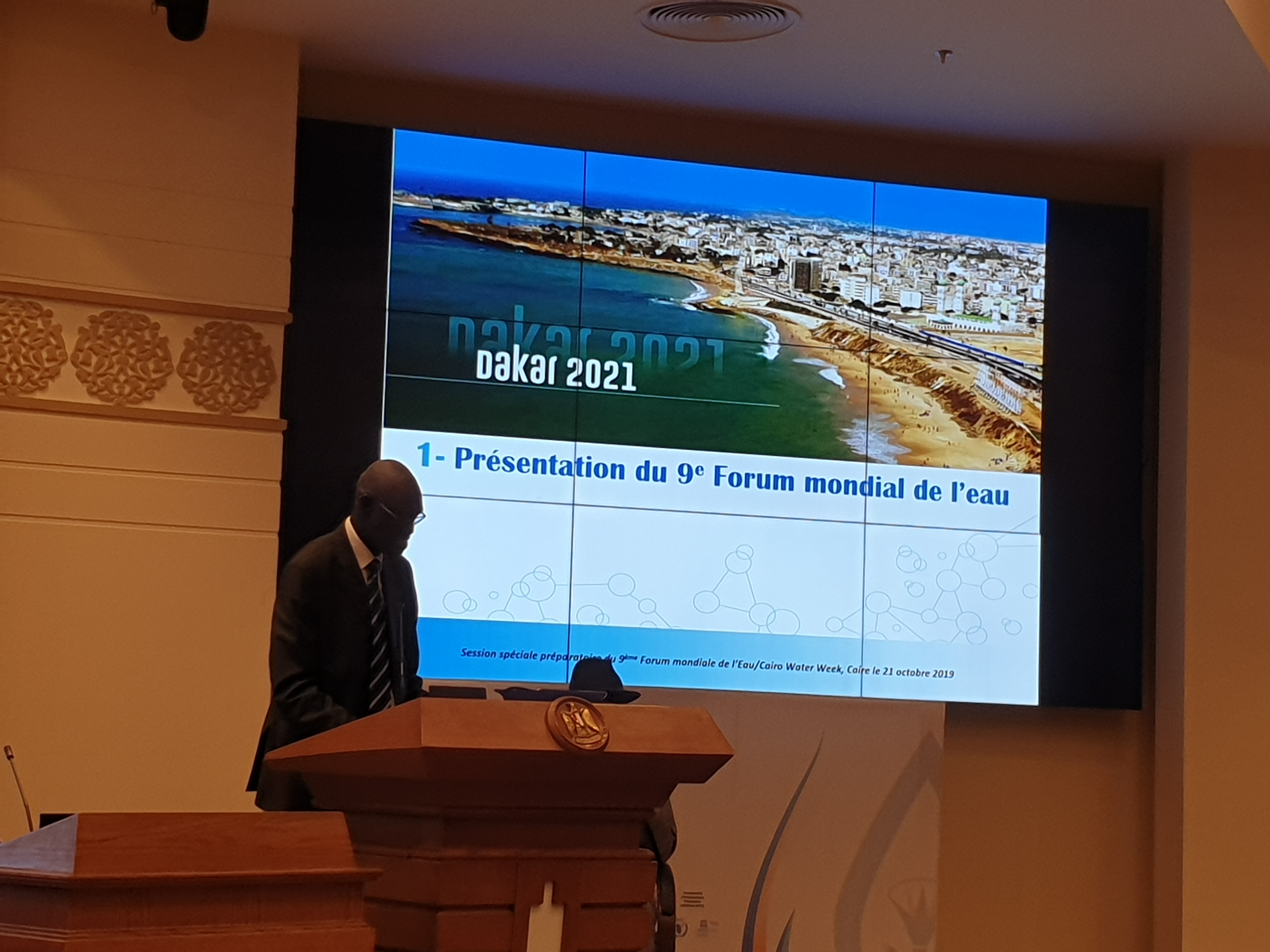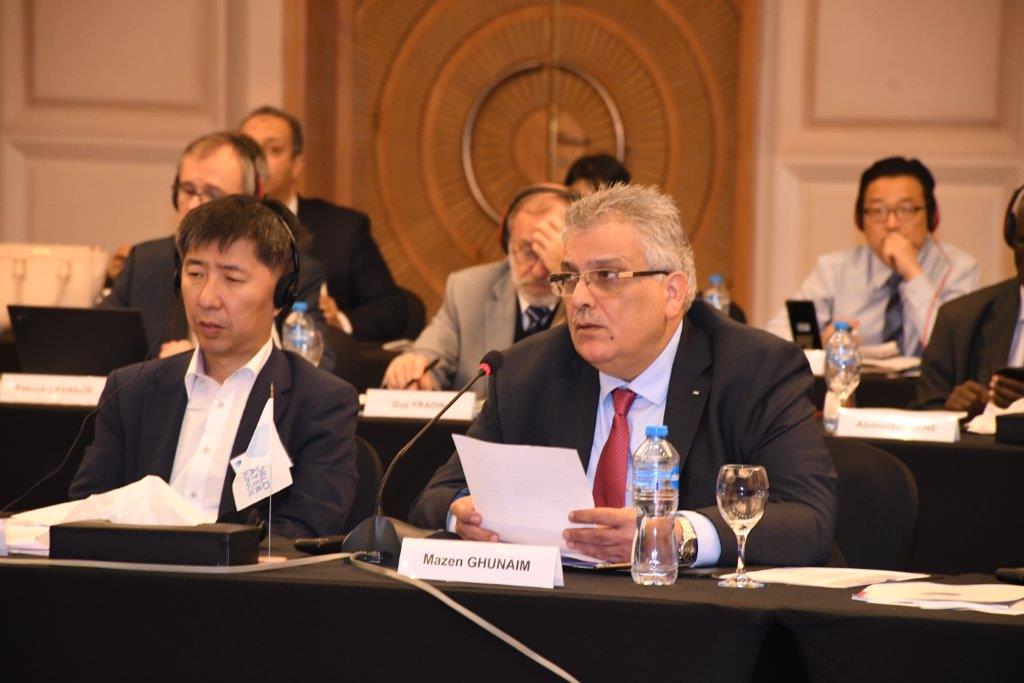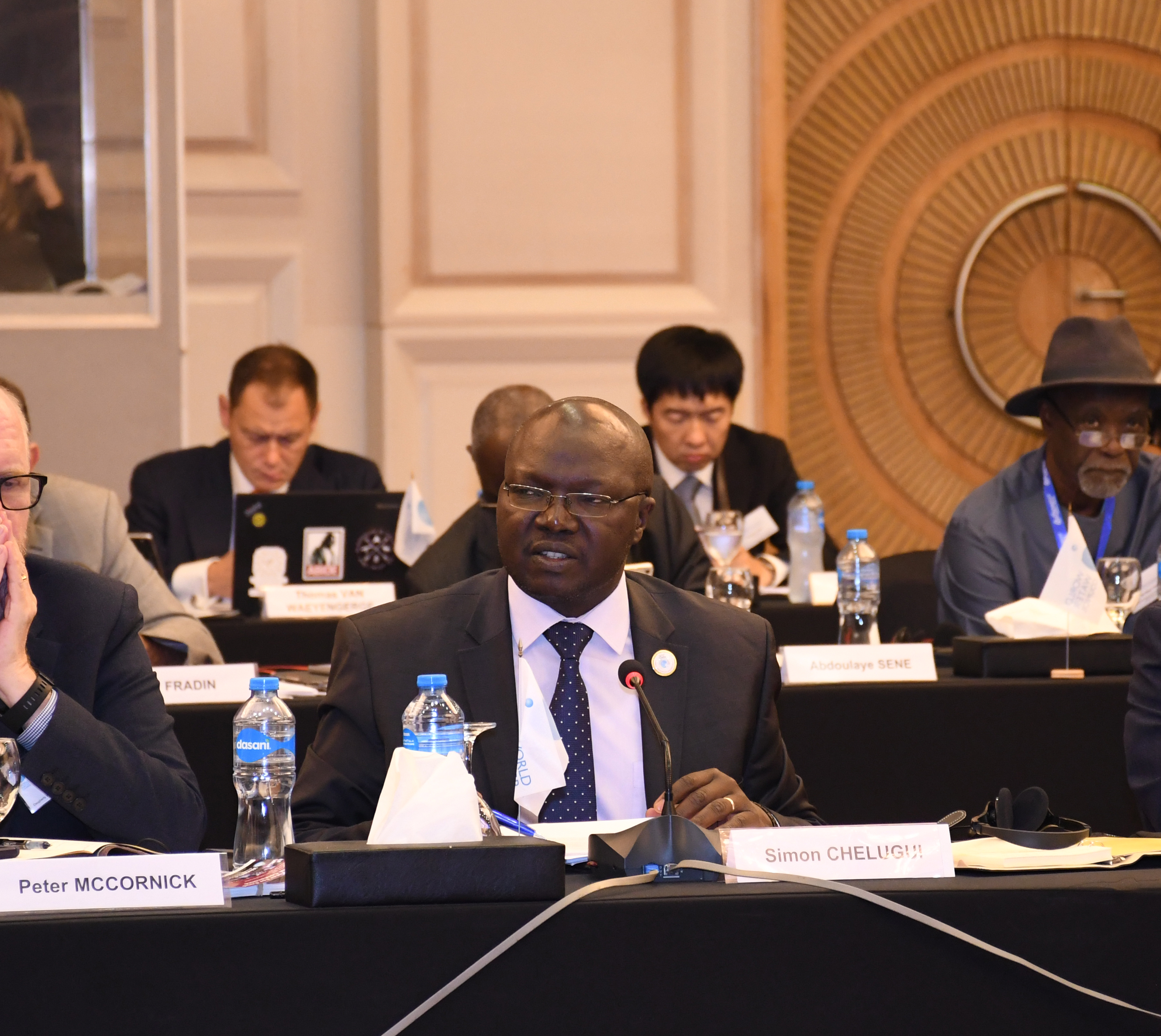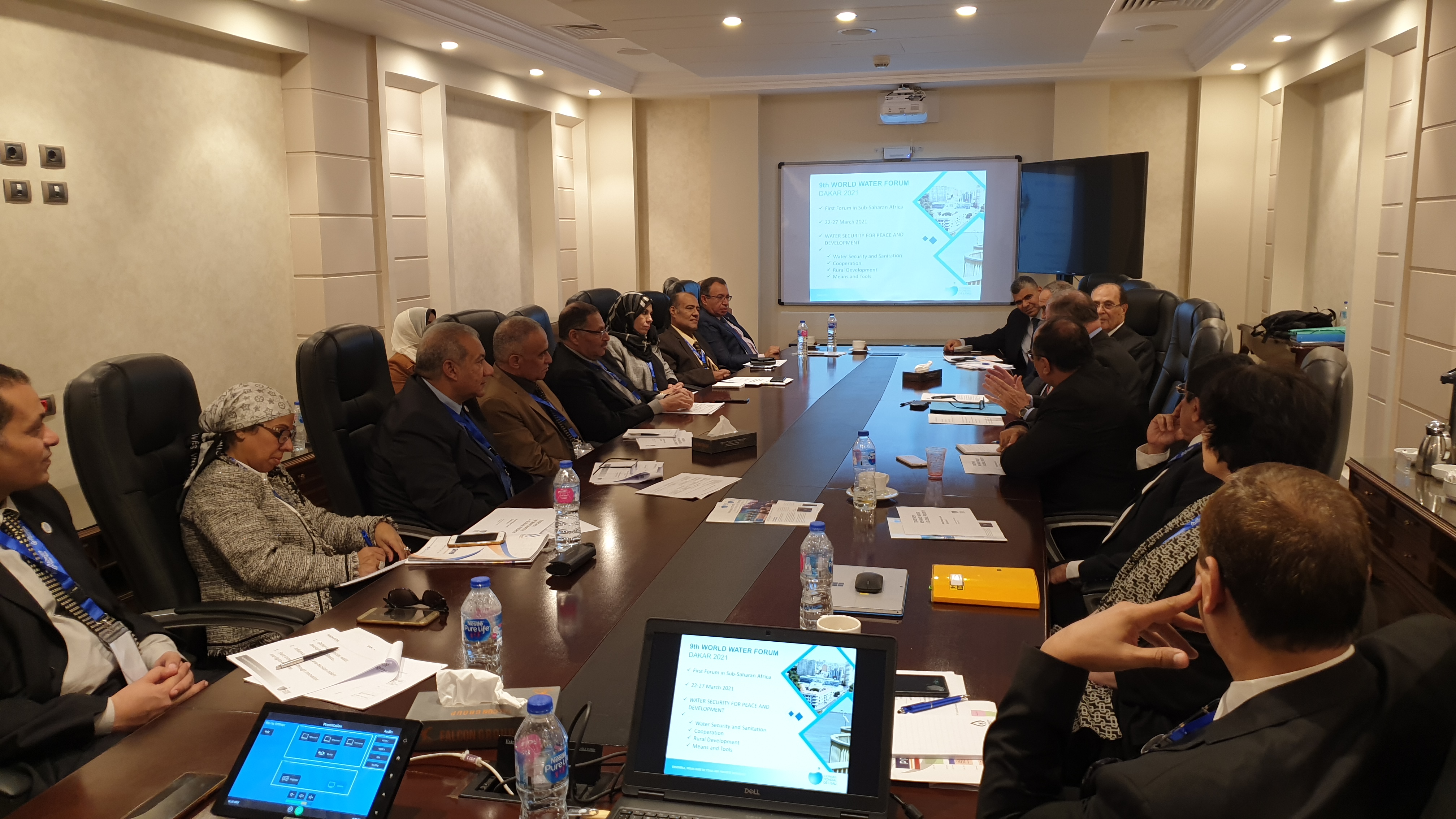 Presentation of the 9th World Water Forum "Water Security for Peace and Development"- which will be held in Dakar, Senegal, in March 2021 - during Cairo Water Week, 21 October  
Mazen Ghoneim, Head of the Palestinian Water Authority addresses the World Water Council's Board of Governors in Cairo to present his country's application to World Water Council membership, 22 October 
Minister of Water and Sanitation of Kenya Simon Chelegui announces the organization of the next regional conference "On the Road to Dakar" which will be held from 27-30 April 2020 in Nairobi, World Water Council's 70th Board of Governors meeting in Cairo, 22 October  
Meeting of World Water Council Egyptian members, Cairo, 20 October