In Budapest, President Braga Congratulates President Áder on Upcoming Water Summit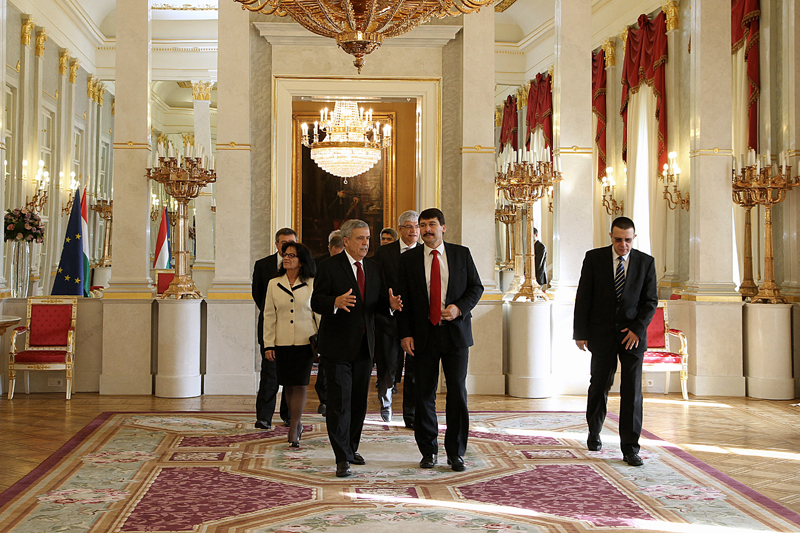 Last week, the President of the World Water Council, Prof. Ben Braga, travelled to Hungary to meet with the President of the Republic of Hungary, H.E. Janós Áder. He was accompanied by WWC Governor Prof. Dr. András Szollosi-Nagy, whom is helping the Government of Hungary in organizing a Water Summit in October in cooperation with the UN System and the World Water Council. The two Representatives and their delegations traded views on the progress in the organization and President Braga had the opportunity to express his compliments on this important initiative: "Your initiative to organize such a high level meeting on the subject of water, shows long term vision of a great Statesman," said the President of the World Water Council.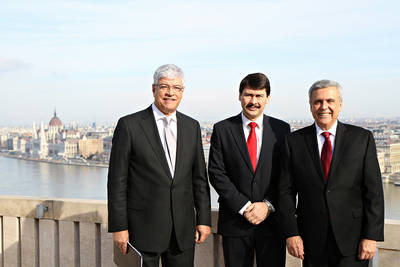 President Braga also met with the Brazilian Ambassador, H.E. Sergio Moreira Lima. Here with President Áder in the middle and Ambassador Lima to the far left.
The Budapest Water Summit will take place on 8-11 October 2013 and aims to formulate concrete recommendations for the UN General Assembly for setting the post-2015 Sustainable Development Goals.  Scheduled to attend are high profile political and diplomatic representatives, including the Secretary-General, Ban Ki-moon, and some of the most prominent water experts in the world. More information on