20th Anniversary Celebrations with the City of Marseille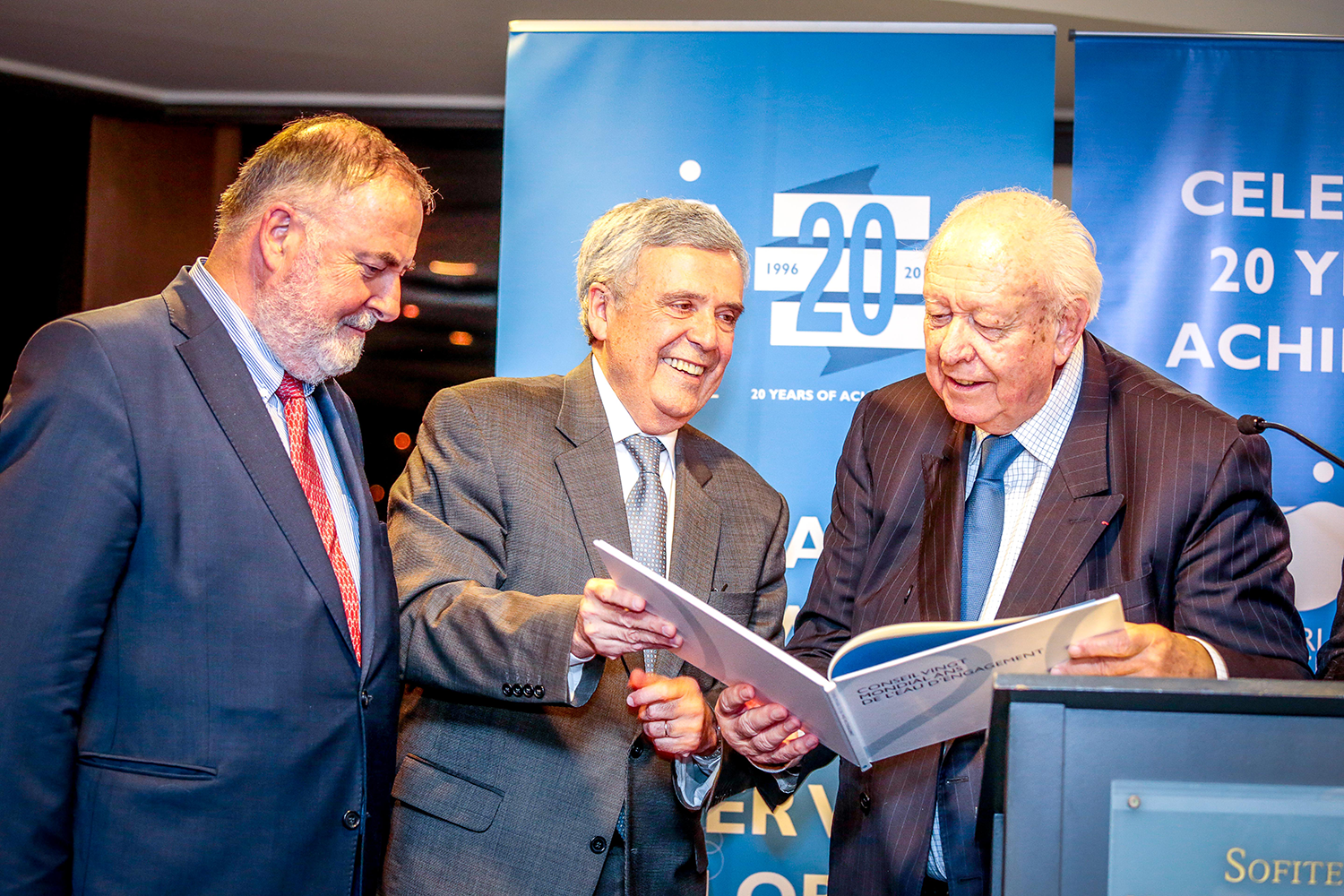 Marseille, France, 26 November 2016 – The World Water Council Board of Governors and members were welcomed yesterday by Jean-Claude Gaudin, Mayor of Marseille and Governor of the World Water Council, for their final meeting of the year. 
At a special reception organized for the Council's 20th Anniversary, President Benedito Braga congratulated the Council's achievements. "For twenty years, we have been working on the frontlines of sustainable growth, succeeding to advocate at all political levels for change and connecting countries to the knowledge, experience, and resources they need to help people build better lives."
Honorary President Loïc Fauchon also thanked all the members of the Board of Governors, past and present, for the achievements accomplished in the past twenty years, firmly bringing water forward to  the forefront of the political agenda. 
As Council host, Mayor Gaudin stated it was an honor to accompany the Council since its foundation and that he was "proud of the progress that the Council had made in just 20 years."
More than 140 Governors and members took part in the 60th Board meeting for intense discussions on a great number of subjects including the 8th World Water Forum organization, the hosting of the 9th World Water Forum, the Budapest Water Summit, and the outcomes of UNFCCC's COP22, where the first
Global Climate Action Day for Water
 was organized.
The World Water Council also released its newly published book to commemorate 20 years of achievement together with its members.  Download the book in
English
or in
French
.