1st WASAG Forum held in Cabo Verde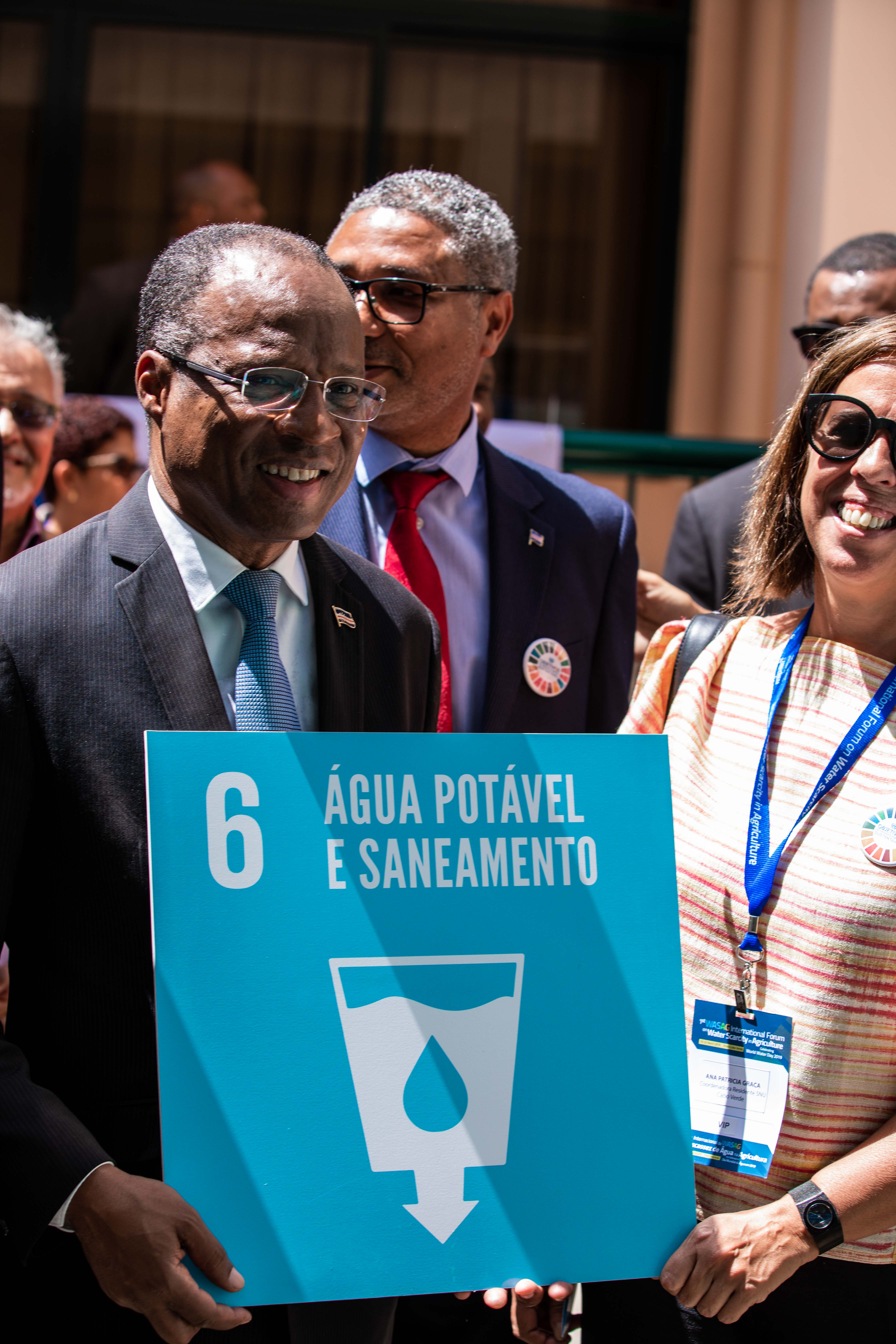 What better place to hold the 1st WASAG International Forum on Water Scarcity in Agriculture than on a small island developing state that receives only about 260mm of rain per year? Cabo Verde, its prime minister, members of cabinet and national parliament welcomed 200 participants from around the world in Praia from 19 to 22 March. The event, including a celebration of World Water Day, was also supported by FAO, IFAD, and the Governments of Italy and Switzerland.
The event spurred discussions aiming to address challenges related WASAG's six working areas: Water and Migration; Drought preparedness; Water and nutrition; Financial mechanisms; Sustainable agricultural water use; and Saline agriculture. The exchanges gave rise to the Praia Commitment (English version, Portuguese version), a document that stresses the need to share learning and work together across silos to adapt agricultural and food systems to mitigate the impacts of water scarcity and climate change, so as to improve global food and water security.
It was also an occasion to engage the West African nation in the preparation of the 9th World Water Forum through a side event organized by the World Water Council and its Senegalese partners, in the presence of the Ambassador of Senegal to Cabo Verde. In particular, the organizers called for contributions related to the Forum's priority on rural development.
More information on WASAG