In Uganda the World Water Council federates African water operators around the 9th Forum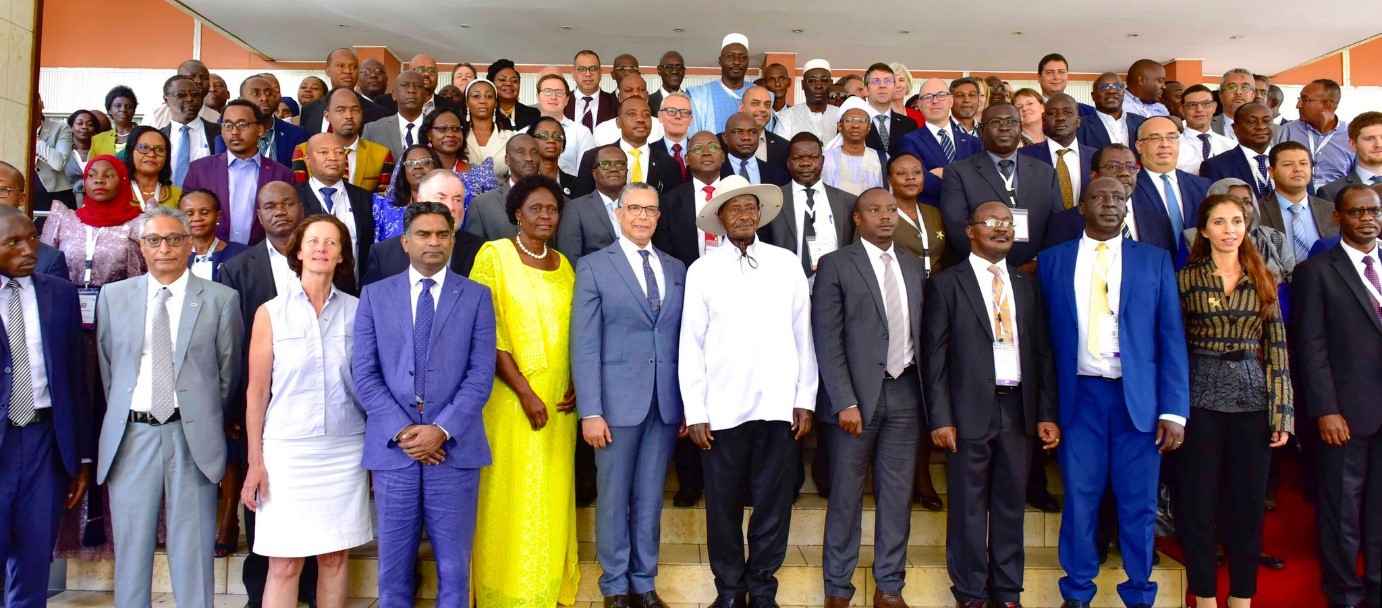 Kampala – Uganda, 24 February 2020 : "Until March 2021, Africa is the Capital Water. Let's seize this opportunity so that the intelligence of Africa can be expressed loud and clear. (…) Let's take the path from Kampala to Dakar together." Loïc Fauchon, President of the World Water Council (WWC), opened the Symposium of the 20th African Water Association (AfWA) International Congress with a call for participation in the 9th World Water Forum.
Organised by the AfWA, a WWC member, this congress is a milestone in the preparation of the 9th World Water Forum, and an important opportunity to move from Solutions to Responses. In his speech to African water operators, Loic Fauchon went through all the challenges and issues that will need to be put on the table. Hydro-diplomacy, digital innovation, or even "smart rural areas", everything must help to guarantee water security as a vehicle for peace. Read his full speech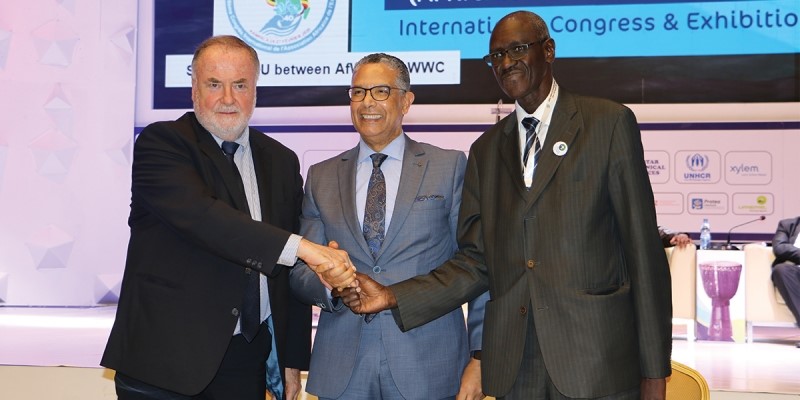 Abderrahim El Hafidi, President of AfWA and WWC Governor, signed a partnership agreement with the WWC and the Secretariat of the 9th World Water Forum to collaborate fully during the Forum's preparatory process.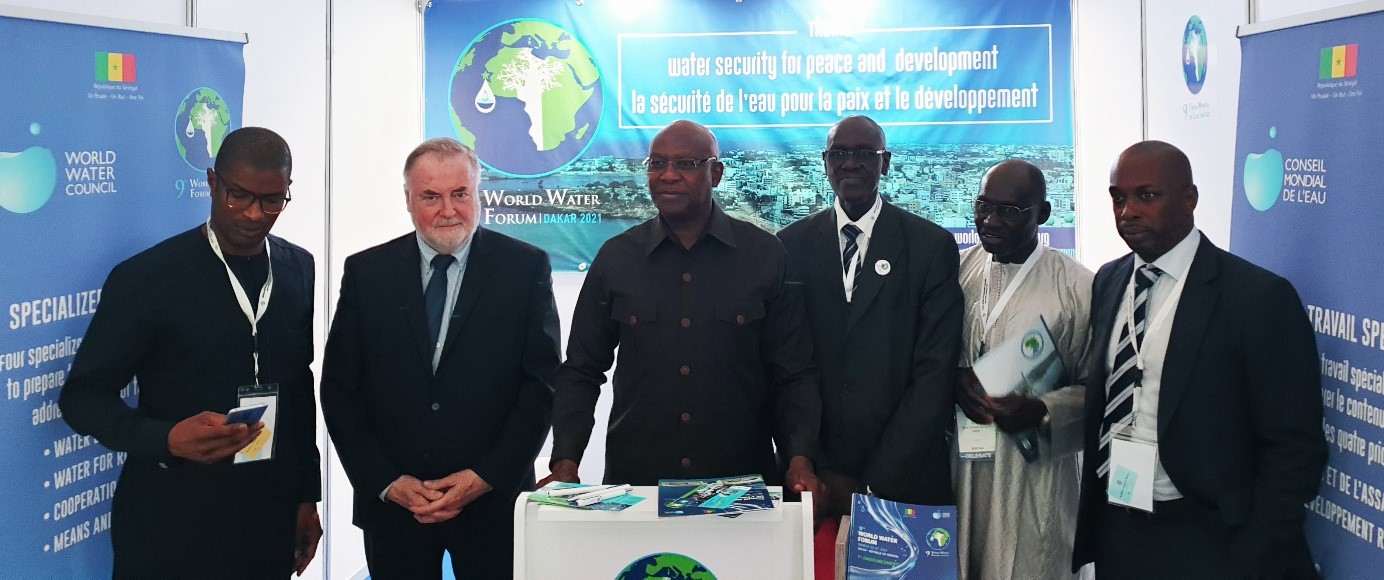 Serigne Mbaye Thiam, Minister of Water and Sanitation of Senegal pays a visit to the 9th Forum booth in Kampala.
On the 9th World Water Forum booth, Council members met and exhanged on the Forum Action Groups. Water security, financing, cooperation, political and administrative organisation, local initiatives were among the many topics discussed to encourage participation in the next Forum.
Guided by the Council and Senegal, the Dakar Forum is increasingly emerging as a game changer for Africa and the world.