Accelerating the Water Agenda at COP25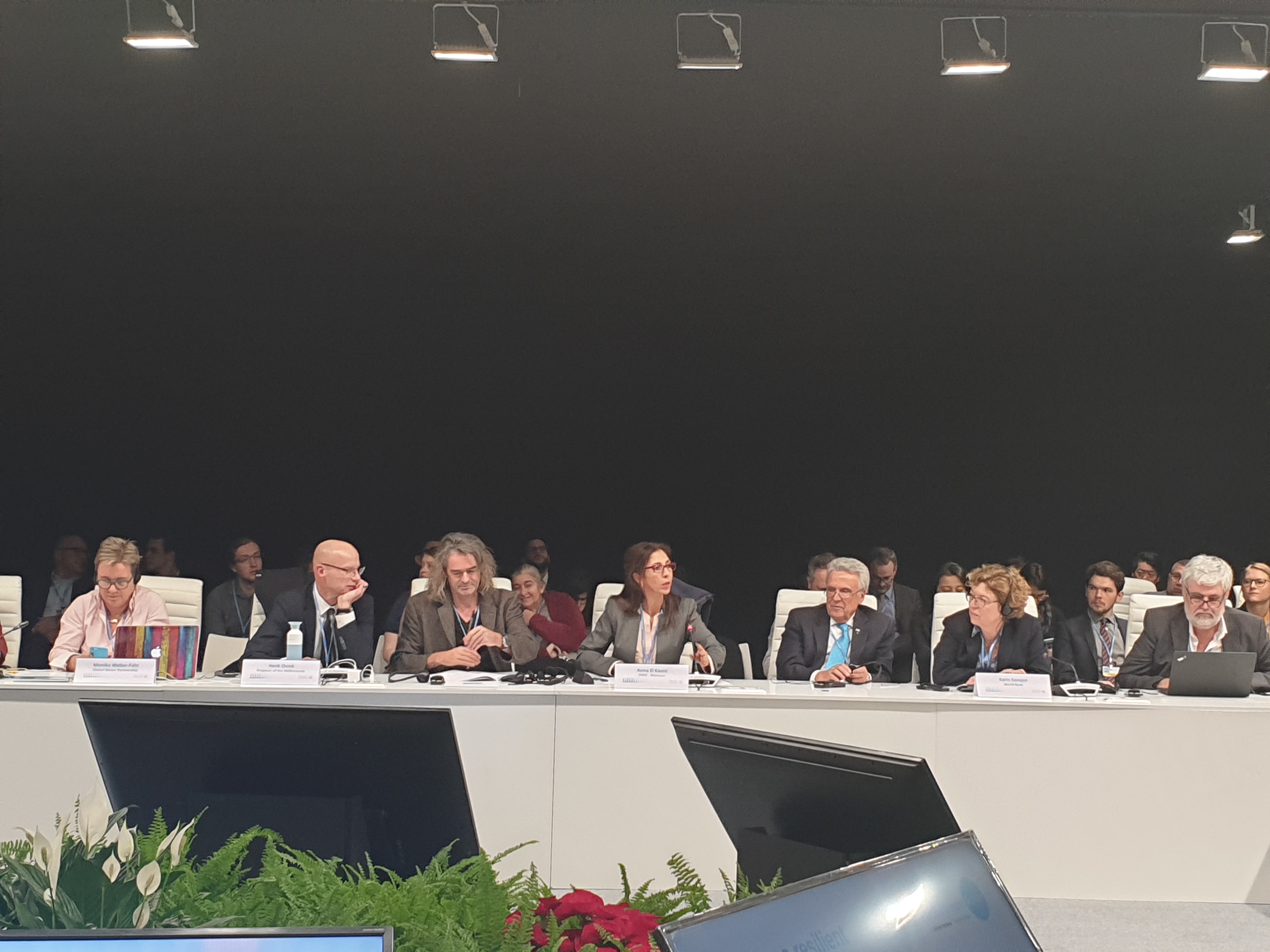 Addressing water issues is key to adapting to climate change and reducing the negative impacts of water-related disasters and extreme water events. The World Water Council was actively involved in highlighting water's crucial role in achieving and implementing the climate goals of the Paris Agreement at the UN Climate Change Conference in Madrid from 12-13 December. 
Joining forces with key partners, the Council co-organized and supported several events including the Water Action Event "Just Add Water: Solutions for the 2020 NDCs and beyond" co-convened under the Marrakech Partnership for Global Climate Action (MPGCA). 
The events explored how to catalyze climate-resilient water management solutions for adaptation, showcased tangible examples of how water can help Parties achieve their climate ambitions, and identified sustainable water management solutions to support the delivery of the 2030 Agenda. 
Together with members of the #ClimateIsWater initiative, the Council campaigned for the recognition of water as a game-changer in climate negotiations, promoting messages to help bring climate negotiators on board.