Aral Sea and Central Asia: The need for innovative approaches and strengthened cooperation.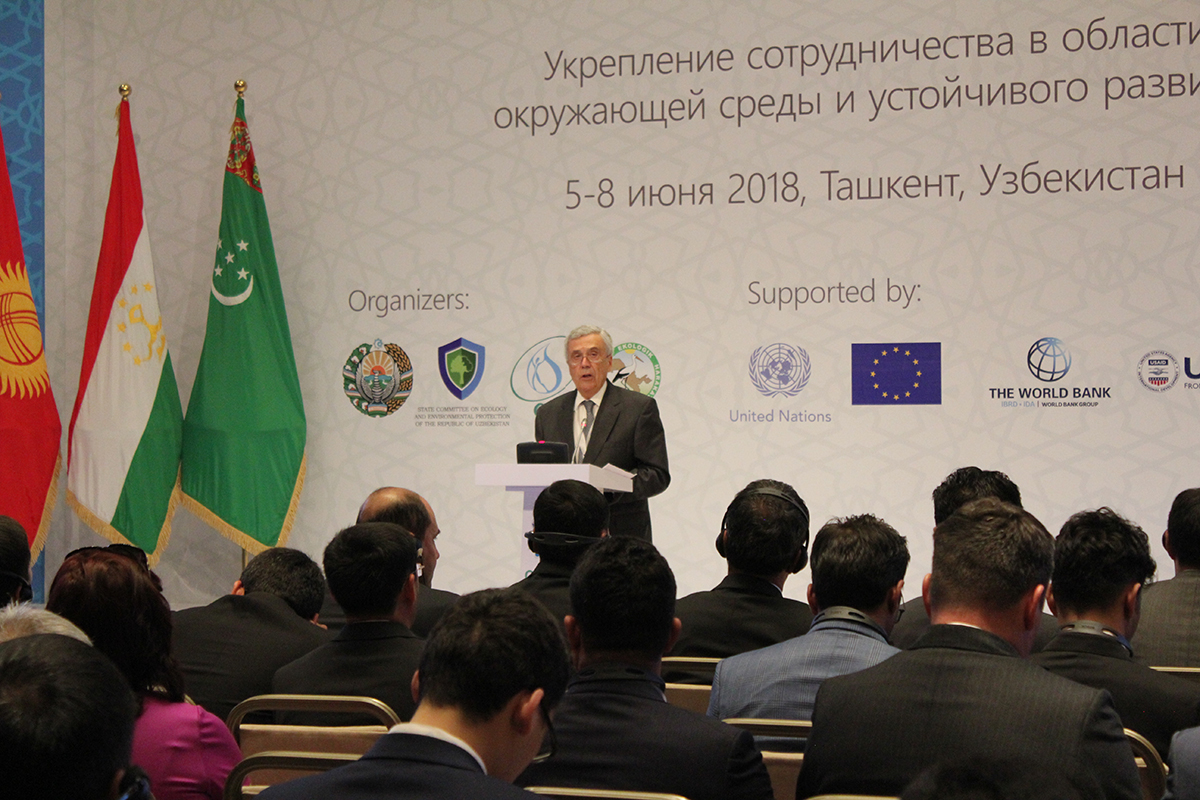 This week, President Braga attended two major events in Uzbekistan. Firstly, the Central Asian International Environmental Forum on "Strengthening the Cooperation in the field of Environmental and Sustainable Development in Central Asia" which was organised by the Regional Environmental Centre for Central Asia. During this Forum, President Braga presented a Welcome Speech which reflected the importance of cooperation as a linchpin to sustainable development. 
In view of inspiring and mobilising the international community present, President Braga stated, "We will only be able to make the most of our time and energy spent here if we are ready to find common solutions, jointly identify trade-offs and create new routes."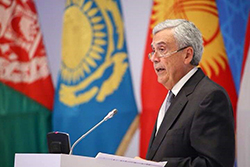 Secondly, President Braga attended the International Conference on "Joint actions to mitigate the consequences of the Aral catastrophe: new approaches, innovative solutions, investments." Organised by the Ecological Movement of Uzbekistan, the Ministry of Foreign Affairs of the Republic of Uzbekistan, the Ministry of Innovative Development of the Republic of Uzbekistan and Academy of Sciences of the Republic of Uzbekistan, this event aimed to tackle one of the largest ecological disasters of our times: the progressive disappearance of the Aral Sea.
Previously one of the four largest lakes in the world with an area of 68,000 km2 (26,300 sq mi), the Aral Sea is now barely recognisable from space as illustrated by the satellite photos published by the NASA Earth Observatory in August 2017 .
During his welcome speech, President Braga underlined the extent to which the Aral Sea disaster proved that domesticating nature is impossible. Working with nature is hence the way forward, or in the words of President Braga: "Nature-based solutions, ecological and sustainable development plans and integrated water resource management are some methods readily available to tame this phenomenon." He highlighted the urgent need for cooperation and dialogue in the region as well as internationally. President Braga also identified the three main building blocks for curbing the drastic decline: political will, diplomacy and democratic dialogue, and innovative approaches and robust investments. 
In a concerted effort to achieve water security, development and sustainability, while avoiding ecological catastrophes - such as that of Aral Sea -, the World Water Council (WWC) has undertaken several key and innovative projects. One example includes the policy-oriented and practice-based book, Global Water Security: Lessons Learnt and Long-Term Implications, published with the support of the Government of the People's Republic of China The book aims to improve and encourage the understanding of the importance of water resources as an essential cross-cutting vector of socio-economic development.