FAO and WWC release white paper on water accounting for agriculture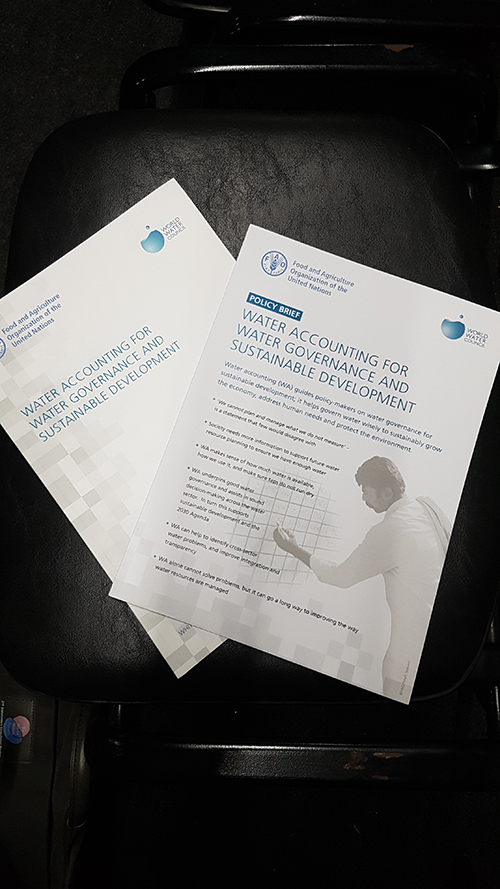 On the occasion of the 8th World Water Forum, the World Water Council and FAO have released the White Paper Water Accounting For Water Governance And Sustainable Development and its accompanying policy brief. These documents are outputs of the World Water Council Member initiative led by FAO with UNESCO-IHE, UNESCO-WWAP, IWMI, ICID and DWFI. 
The White Paper is an initiative that contributes to the work plan of the Global Framework on Water Scarcity launched at the Marrakech Climate Conference in November 2016, and a result of a consultation process that involved 370 people who contributed ideas and examples in an online discussion (June - August 2017); in December 2017, further case studies were solicited from the same group.
For more: