Parliamentarians for Water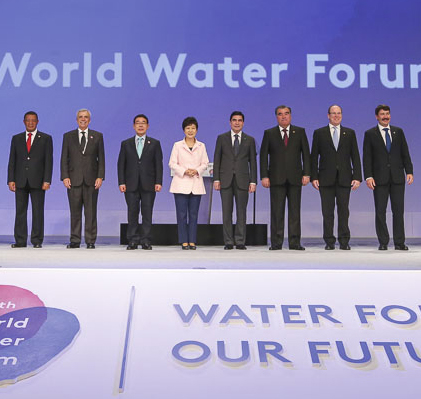 Water is a political issue and progress for water issues depends greatly on the will demonstrated by Governments. Mobilizing political support for water issues remains the World Water Council's raison d'être. It is also at the heart of the World Water Forum's political processes, which address political decision makers at every level. In particular, parliamentarians play a key role in establishing water-related legislation and national budgets for their implementation.
In the framework of the 8th World Water Forum, a Parliamentarian Conference will be organized on Tuesday 20th March 2018. It will aim at bringing together Parliamentarians from around the globe, to discuss water-related issues that they are facing during their mandate. For the first time in a World Water Forum, a joint session with Judges and Prosecutors will also take place on that day.