Financing Actions Announced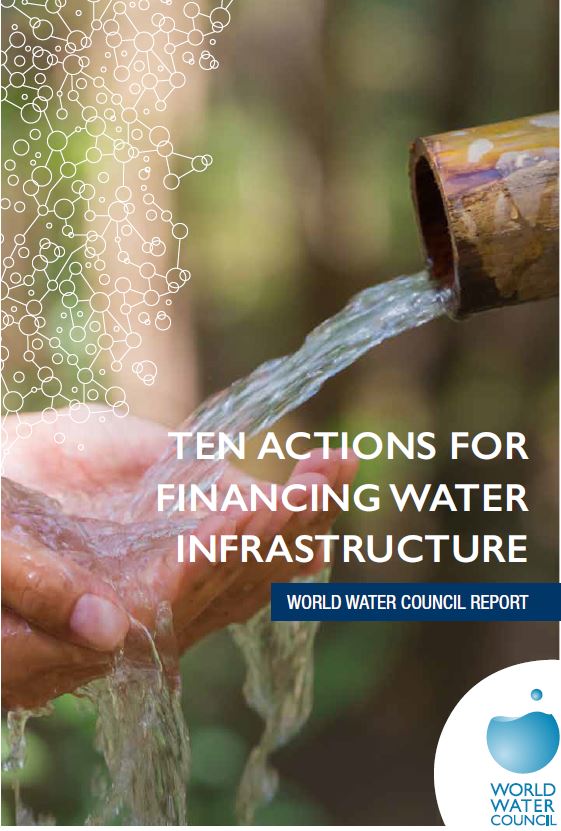 Achieving water security requires appropriate investment in infrastructure, capacity building and project development. However, there is a big gap between current investment in these key areas, and the amount that is required if the UN Sustainable Development Goals are to be met by 2030.
Since the 7th World Water Forum, the World Water Council has been hard at work with its partners on Financing Water Infrastructure and is pleased to share its new publication outlining Ten Actions for Financing Water Infrastructure.This publication will be complimented by two additional White Papers to be launched at the World Water Forum, which will explore the Typology of Water Infrastructure Projects and the Typology of Water Infrastructure Investors. Indeed, improving the classification of infrastructure projects and of sources of financing will help to identify and access the most appropriate and most accessible sources of finance.
During the World Water Forum, the Council will showcase the work on Financing Water Infrastructure it has accomplished  thanks to different partnerships and initiatives through two main events. 
First, a High-Level Panel on Financing Water Infrastructure co-convened by the partners of the Roundtable on Financing Water – WWC, OECD and the Government of Netherlands – will take place on Tuesday 20th March from 9:00 to 10:30 with the participation of President Janos Ader of Hungary, among other respected panelists. While the Roundtable seeks to provide a global public-private platform to stimulate action-oriented dialogue between the water community and financiers, to this end, this High-Level session will engage governments, development finance institutions, private financers and NGOs. The session will also disseminate key messages emerging from the High-Level Panel on Water, with a focus on valuing and financing water and to chart the way forward.