Financing Water for Sustainable Growth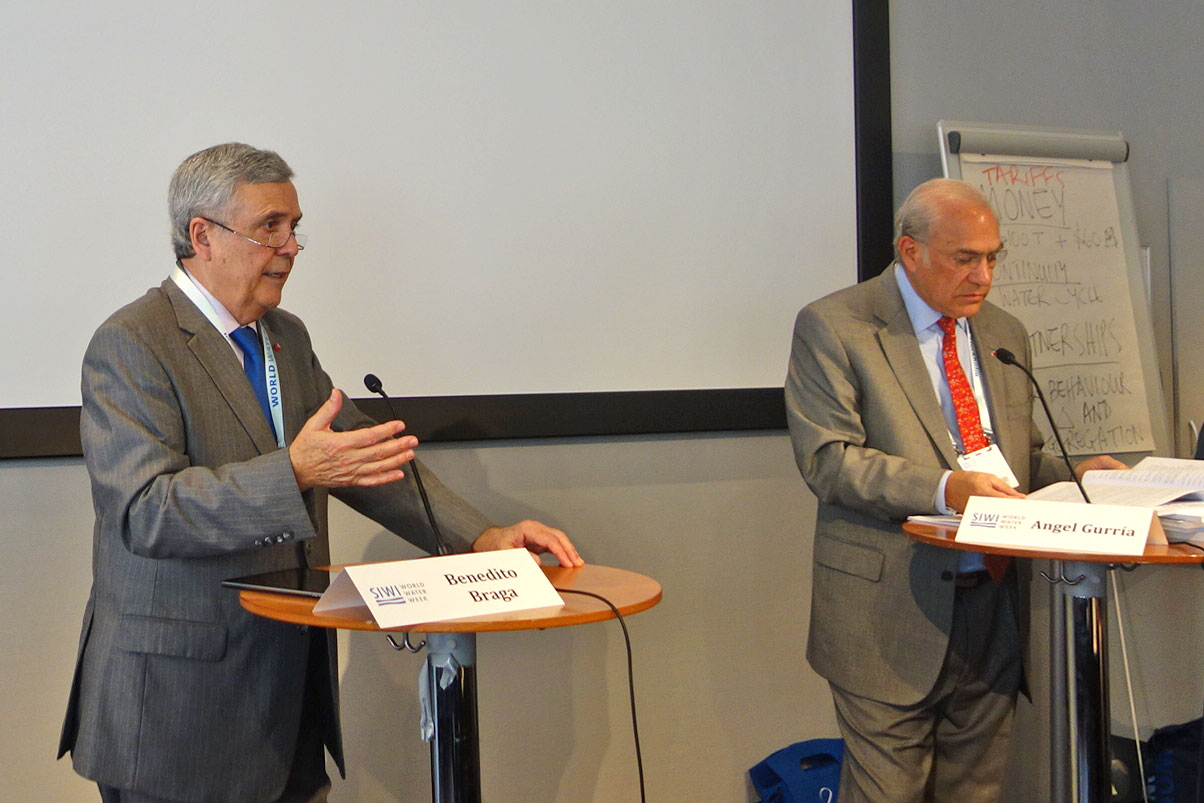 "Water is a political issue and financing it will require convincing political decision makers," stated the President of the World Water Council, Benedito Braga, during a standing-room-only event entitled "Financing Water Infrastructure for Sustainable Growth" organized Tuesday, 30 August, during this year's World Water Week in Stockholm. Around 300 people attended the day-long seminar featuring a lively discussion between President Braga and Angel Gurría, Secretary-General of the Organization for Economic Cooperation and Development, where, together, they addressed the challenges of financing water in the current global environment. The seminar allowed different actors to share recent developments and discussed options to secure the appropriate level of finance for water infrastructure and water security solutions.
The discussions involved a wide range of actors. From financiers to water project owners, international organizations and academia, important messages were shared with the audience inside and outside the water community about:
Bridging the gap by attracting financing for sustainable and bankable projects that are able to provide returns on investment;
Passing from vision to action by mobilizing political will and creating the enabling environment for investment in multi-purpose infrastructure and related services; and
Understanding the risk return matrix and matching investment to reduced and acceptable risks that are adapted to various financing mechanisms.
The seminar was co-convened by the World Water Council, the Organization for Economic Cooperation and Development, the Ministry of Infrastructure and the Environment of the Netherlands, the 2030 Water Resources Group, and the Stockholm International Water Institute to address the overarching theme of the World Water Week, "Water for Sustainable Growth." 
World Water Council Vice-President Dogan Altinbilek closed the seminar by emphasizing the importance of maintaining continued work on water financing, a topic addressed by the Council and its partners ever since the Camdessus Report in 2003.