Tribute to Raymond Jost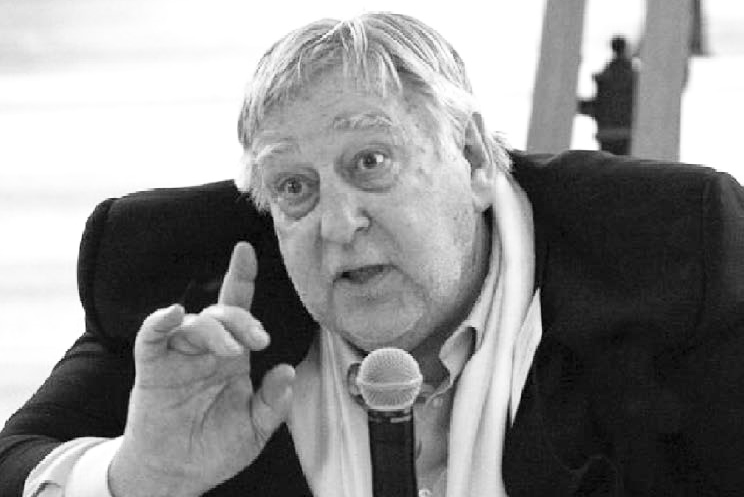 The World Water Council pays tribute to Raymond Jost, founder of the International Secretariat for Water (ISW). Mr. Jost dedicated a great part of his life to water management and international recognition of the right to water and sanitation. With his passing away, the world loses a water activist and a strong personality in helping citizens worldwide. The World Water Council's deepest condolences go to his family and friends.
To many who knew him, Raymond Jost was an innovator and a leader. The themes he favored were the right to safe water and sanitation, dignity and respect of each other's traditions and cultures, shared prosperity, equality between men and women, youth involvement, among many others.
In 1990 Raymond Jost was entrusted with the organization of the International forum 'Water is Life' that was held in Montreal. He then founded the International Secretariat for Water (ISW) / Solidarity Water Europe (SEE) / Sages de l'Eau. Through this movement, Mr. Jost prioritized the development of partnerships and links between stakeholders, namely bilateral and multilateral institutions, regional, continental and global networks of knowledge representatives, civil society, NGOs and local citizen organizations, as well as politics and policy. Achievements of the ISW, WWC member, include many key initiatives among which the most acclaimed are: the Montreal Charter for drinking water and sanitation which gathered 10.000 signatures from 80 countries in 1990, the International Workshops in Casablanca, in 1994, on the theme of Water, Citizens Tradition and Culture (which involved 14 countries); and the Strasbourg Declaration (1998) for water as a source of peace and development.
Mr. Jost remained an active member of these initiatives, serving as chairman of the Drafting Committee for the Montreal Charter, chairman of the Editorial Board of the Strasbourg Declaration and Secretary General for the International Secretariat for Water (1990-2013). He created and coordinated from 2000 to 2015 the Water and Citizens Houses at the World Water Forums. He was co-founder of the Alliance Maghreb Machrek Water (1995) and designer of the Youth Parliaments for Water. From 1999 to 2013, he was member of the Camdessus world panel for financing water infrastructures.
Mr. Jost was not someone to stop at frontiers and his work reached all four corners of the globe. He liked to point out that nothing had seemed to designate him for international aid for development and water. But the world water community is glad he did, and today it is mourning the loss of a great actor in catalyzing change for the benefit of citizens and populations worldwide.