Council delegation meets Indian Ministers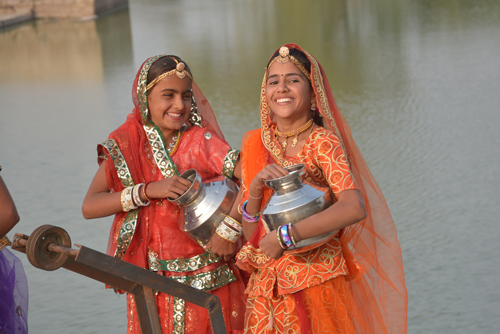 New Delhi, 17 March 2016 - A World Water Council delegation led by President Benedito Braga has been engaging extensively with the highest authorities within the Government of India. Meetings took place early this week with Suresh Prabhu, Minister of Railways, followed by close advisors to Prime Minister Narendra Modi Sashi Shekar, Secretary of Water Resources, Nripendra Misra, Principal Secretary to the Prime Minister and P.K. Mishra, Additional Principal Secretary to the Prime Minister. President Braga congratulated the Government of India for the great steps it is taking in tackling India's water challenges, and emphasized the important role India can play in the global debate on water.
"India's voice, vision, experience and expertise can benefit the global water community to secure long-term water resources for global prosperity," World Water Council President Benedito Braga said during the encounters. "India can be a major voice for water in aligning global forces to address water issues that are critical to achieving the UN Sustainable Development Goals." The President added that water is also expected to benefit from higher visibility within climate discussions during COP22.
India is one of the fastest growing economies in the world, and water is key to that prosperity. Prime Minister Modi and his government are encouraging ambitious water policies nationwide and have launched programs focusing on Ganga rejuvenation, access to sanitation and water conservation.
"Policy makers are working to increase the visibility of water and move it from being a political problem to an economic opportunity," said President Braga. "India's new water and sanitation laws call for courageous political decisions that have gone ahead despite party politics, [making] great progress in the supply of safe drinking water to its people," he continued.
The Council delegation meetings with Indian authorities took place ahead of the Council's 58th Board of Governors meeting, which will be hosted for the first time in India on 18 and 19 March at the Water Resources Center in Jodhpur by World Water Council member Jal Bhagirathi Foundation, which is serving its first mandate as a Board member.