Council receives Honorary Citizens of Gyeongju awards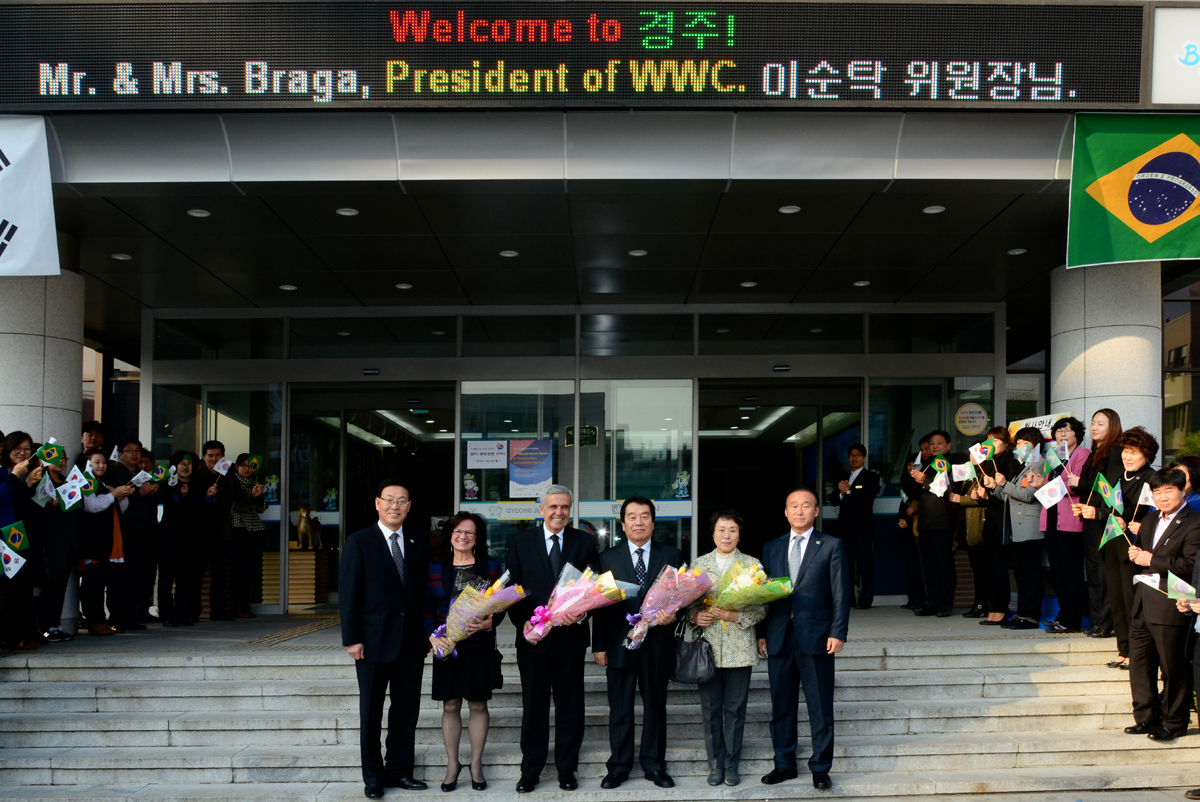 Gyeongju, Republic of Korea – On Friday 21 February, President of the World Water Council Benedito Braga and Council Governor Soontak Lee, received the awards of Honorary Citizens of Gyeongju, as Co-chairs of the International Steering Committee of the 7th World Water Forum. 
In his speech, the Mayor of Gyeongju, Choi Yang-sik recognized the fundamental role of the World Water Council in promoting local awareness on water issues by bringing the 7th World Water Forum to Korea.  He said he hoped that the Forum will be an opportunity to re-introduce the city of Gyeongju to the world. Gyeongju will host the
Second Stakeholders Consultation Meeting
 on 27-28 February 2014, in preparation for the 7th World Water Forum.  
President Braga expressed his gratitude to the Mayor. "I am honored to join the citizens of Gyeongju and hope that together we can encourage citizens around the world to represent the voice of water." Council governor, Soontak Lee thanked Mayor Choi for supporting the organization of the 7th World Water Forum. 
Gyeongju, capital of the ancient kingdom of Silla, which ruled most of the Korean peninsula between the 7th and 9th Century, was designated World Heritage site by UNESCO.  It is located in the Province of Gyeongsangbuk-do, which will host the 7th World Water Forum from 12 to 17 April 2015.