2nd Ministerial Prepcom for the 6th World Water Forum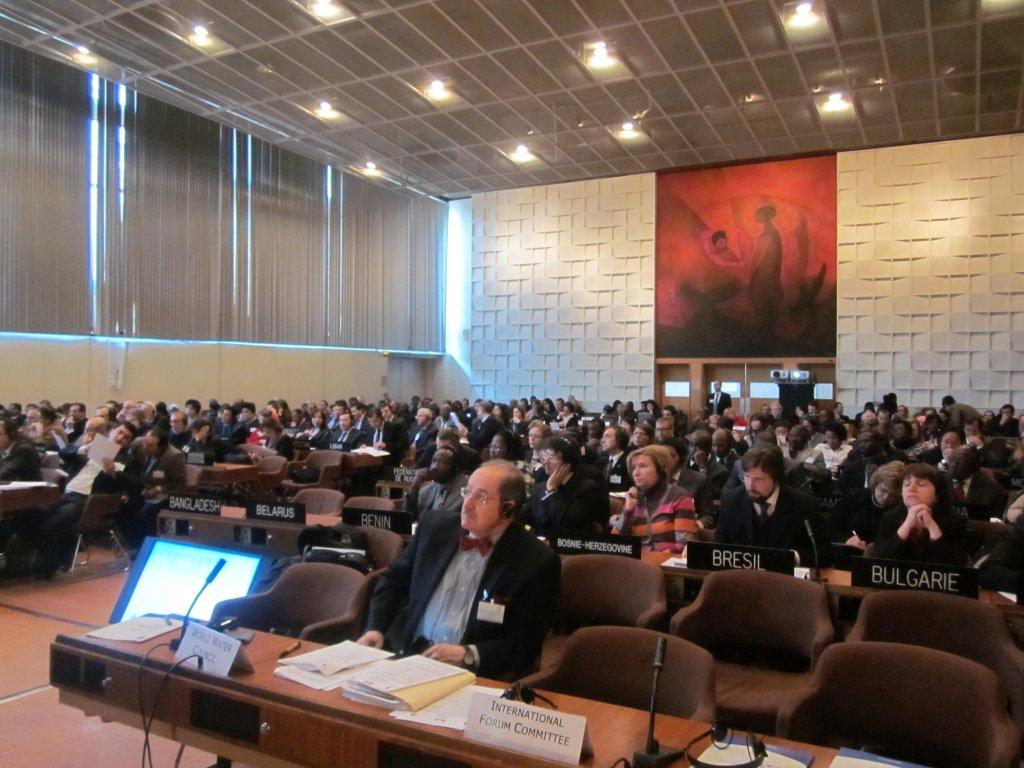 Over 110 delegations participated in the second Ministerial Prep Com for the 6th World Water Forum on 2 and 3 February at UNESCO in Paris, France. The first day was opened by Mr. Henri de Raincourt, Minister of Foreign and European Affairs responsible for Cooperation, who recalled France's resolve to bring forth the outcomes of the 6th Forum's Ministerial Conference towards Rio+20 Conference on Sustainable Development. He was followed by Mrs. Gretchen Kalonji, Assistant Director-General for Natural Sciences at UNESCO who reiterated the need to channel strong messages towards Rio+20: "Green societies are needed for green economies" she said, emphasizing the people-centred approach to human and cultural development.
Finally, the participants were welcomed by Mr. Benedito Braga, President of the 6th World Water Forum International Forum Committee, before moving on to the working session led by Chair of the 6th Forum's Political Process Commission, Mr. Sujiro SEAM and it's Vice-Chair, Mr. Andras Szöllösi-Nagy.
A stakeholder consultation  meeting  had been organized on 16 January with 27 representatives from 9 Major Groups, 9 Forum Core Group Themes and 3 Forum Regions. Their synthesis report was transmitted to the negotiating parties for their consideration.
The list of high-level roundtables to be convened from 8:30 to 13:00 on 13 March during the Forum week is as follows:
Adaptation to Climate Chage, led by Jordan, Mexico and Portugal
Financing Infrastructure led by Mali and Tunisia
Green Economy/Growth led by Korea
Implementation of the Right to Water and Sanitation led by Spain, Switzerland and Uruguay
The Future of Water Desalination led by the United Arab Emirates
Transboundary Waters led by Tajikistan, the USA and Zimbabwe
Wastewater Management led by Israel
Water and Health led by Romania and Sri Lanka
Water for Development in Africa led by South Africa
Water Security and Sustainability led by Slovenia on behalf of the Green Group
Water, Food and Energy Nexus led by Germany and Oman
Water-related Disaster led by Japan.