Governance & Jury
Prize Committee
The Prize Committee is comprised of seven members and special advisors from the Kingdom of Morocco and the World Water Council. It is responsible for the overall planning, management and promotion of the Prize. 
Prize Jury 
The Prize Jury is in charge of the evaluation of the nomination proposals, in accordance with the rules, and screened according to the criteria of the Prize Committee. It is composed of international and Moroccan figures that are knowledgeable about the world of water, and also selects the Prize winner.
For the 6th edition of the Prize, the Jury is composed of the following members
President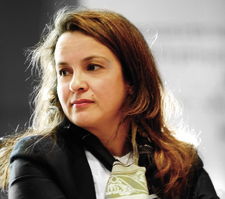 Charafat Afailal El Yedri
President of the Jury
Secretary of State to the Minister of Equipment, Transport, Logistics and Water, in charge of water
Morocco

Assia Bensalah Alaoui
Ambassador at large of His Majesty King Mohamed VI and Co-Chair of the Economic Cooperation Office for the Mediterranean and North-East part of Morocco 

Mohamed Ait Kadi
President of the General Council for Agriculture Development
 

Hassan Lamrani
International expert in water, sanitation and irrigation affairs

Abdeslam Ziyad
Director of Water research and Planning
International

Abdoulaye Sene
President of the Preparatory Committee for the Organisation of the 9th World Water Forum "Dakar 2021"

Fadi Comair
Honorary President of the Mediterranean Network of Basin Organisations ; UNESCO-IHP Commission on Water and Human Establishments

Diane d'Arras
President of the International Water Association (IWA)

Akiça Bahri
Professor at the National Agronomic Institute of Tunisia (INAT)
Secretariat
The Secretariat of the Prize is located at the headquarters of the World Water Council. It comprises Council staff and is managed by the Administrative Director and the Prize Coordinator.