US Army Corps of Engineers Civil Works - USACE
College 2 / Governments and Government Authorities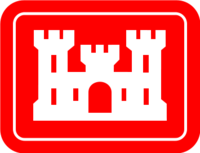 Year of establishment
1789
Description of activities
The U.S. Army Corps of Engineers is the main national water resource management agency in the USA. The Corps is repsonsible for program management in: inland water navigation, flood risk management, emergency prepareness and response, recreation, hydropower, wetland regulation, Integrated Water Resources Management, water Supply, mutliprupose water management, ecosystem restoration, Operation Maintenance for multi-billion dollar infrastruture investment, national research and development in water, international support in water management and support to the Army abroad.
Field(s) of expertise and activities
Water Resources Management, Human Basic Needs or/and Health, Development or/and Infrastructure, Climate or/and Natural hazard, Environment or/and Ecosystems, Water supply or/and Sanitation, Agriculture or/and Food Production, Human Rights or/and Social Issues, Education or/and Capacity Building, Human Settlement or/and Habitat, Regulation or/and Governance, Economics or/and Finance, Research or/and Assessment, Energy or/and Industry, Media or/and Awareness
More information and website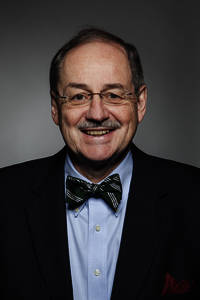 Jerome DELLI PRISCOLI
Governor representative
Engineers, academics, administrators and environmentalists share significant interests far beyond their familiar adversarial positions.
For 30 years, Dr. Delli Priscoli has been at the forefront of translating these shared interests into national and international public policy. He is a principle advocate of the U.S. Corps of Engineers transformation toward open administration and advocacy of environmental ethics.

He has been a pivotal actor in most of the major world water forums and in the creation of several critical world water partnerships of the last two decade. He maintains routine working relationships with many of the senior water ministers worldwide.
Dr. Delli Priscoli is a skilled mediator and facilitator who practices throughout the world. He is recognized as a world leader in conflict management, water resources and security. His lectures and training courses are highly acclaimed and are used in most US Federal Resource agencies and many International Organizations.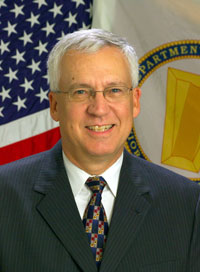 Steven STOCKTON
Alternate representative
Steven Stockton is Director of Civil Works for USACE, and the senior civilian of the largest public works engineering organization in the world. He has over 38 years of experience in all aspects of integrated water resource management.